HSH PRINCE ALBERT II OF MONACO
"I wanted this new area to embody the excellence and conviviality which distinguish the Principality of Monaco so well. Mareterra will integrate perfectly with our shoreline, and in a few years will be seen as a natural extension of our territory."

Vision
Mareterra is a transformational project for Monaco: a beautiful new community of residential, cultural, and recreational spaces that celebrates the spirit and sensations of the Mediterranean. The name 'Mareterra' is inspired by the two complementary elements of the project: the sea and the land. Developed using pioneering, sustainable building techniques, Mareterra lies at the heart of the Principality's future growth.
Team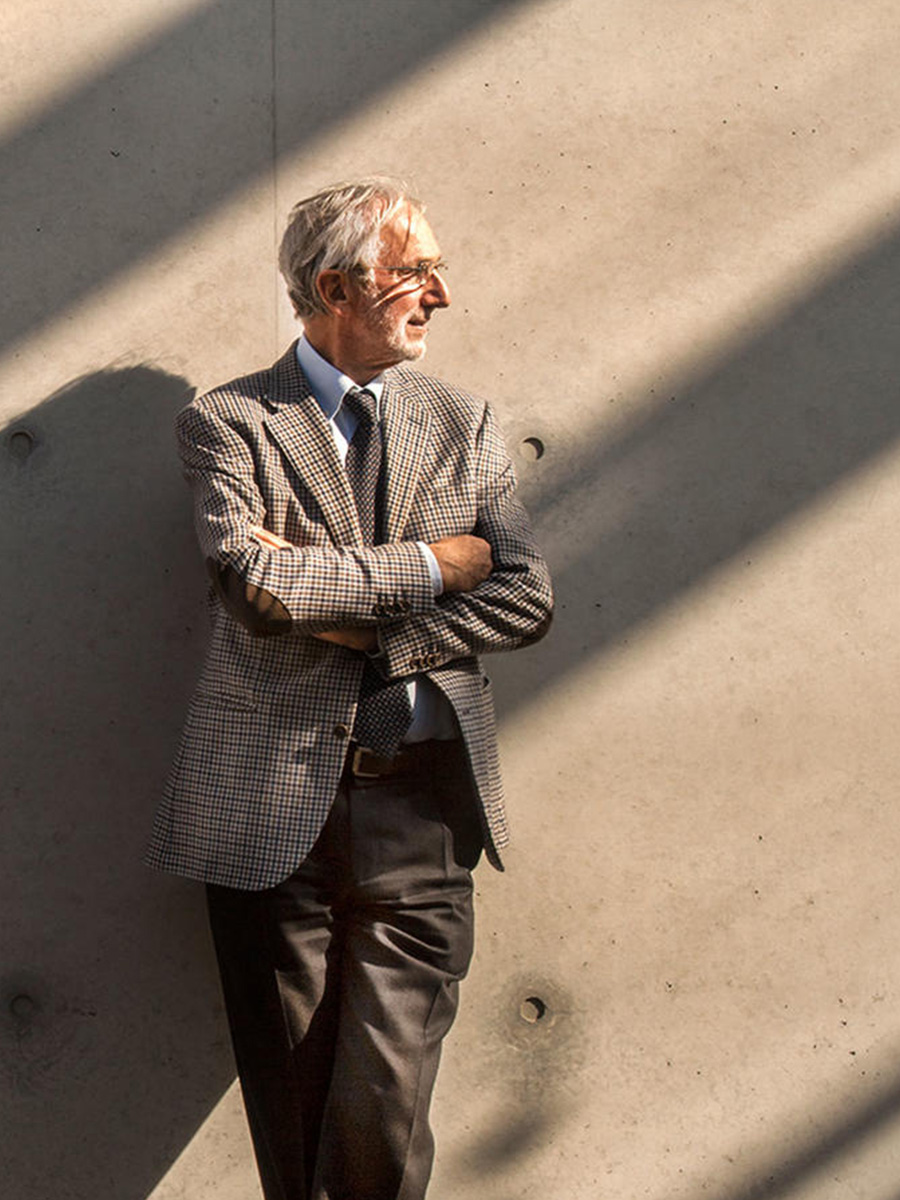 RENZO PIANO
Renzo Piano Building Workshop is an international architectural practice with offices in Paris, Genoa and New York. Each project is a personal response to the specifics of its location, with a design solution that embraces architecture, artistry, engineering and technology.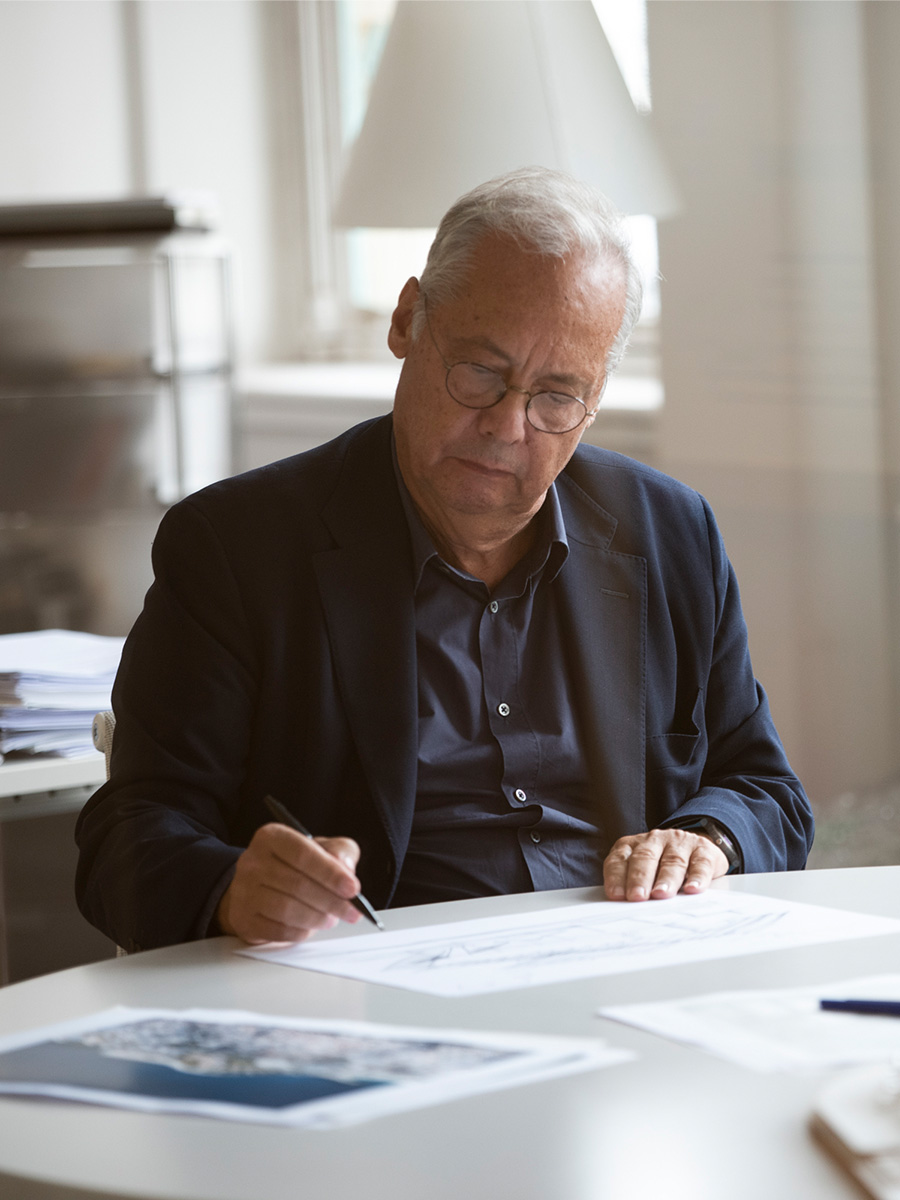 DENIS VALODE
Founded in 1980, Valode & Pistre Architectes is one of France's most highly regarded architectural practices. Denis Valode and Jean Pistre share a fundamental belief in creating new environments that embrace both natural and human elements.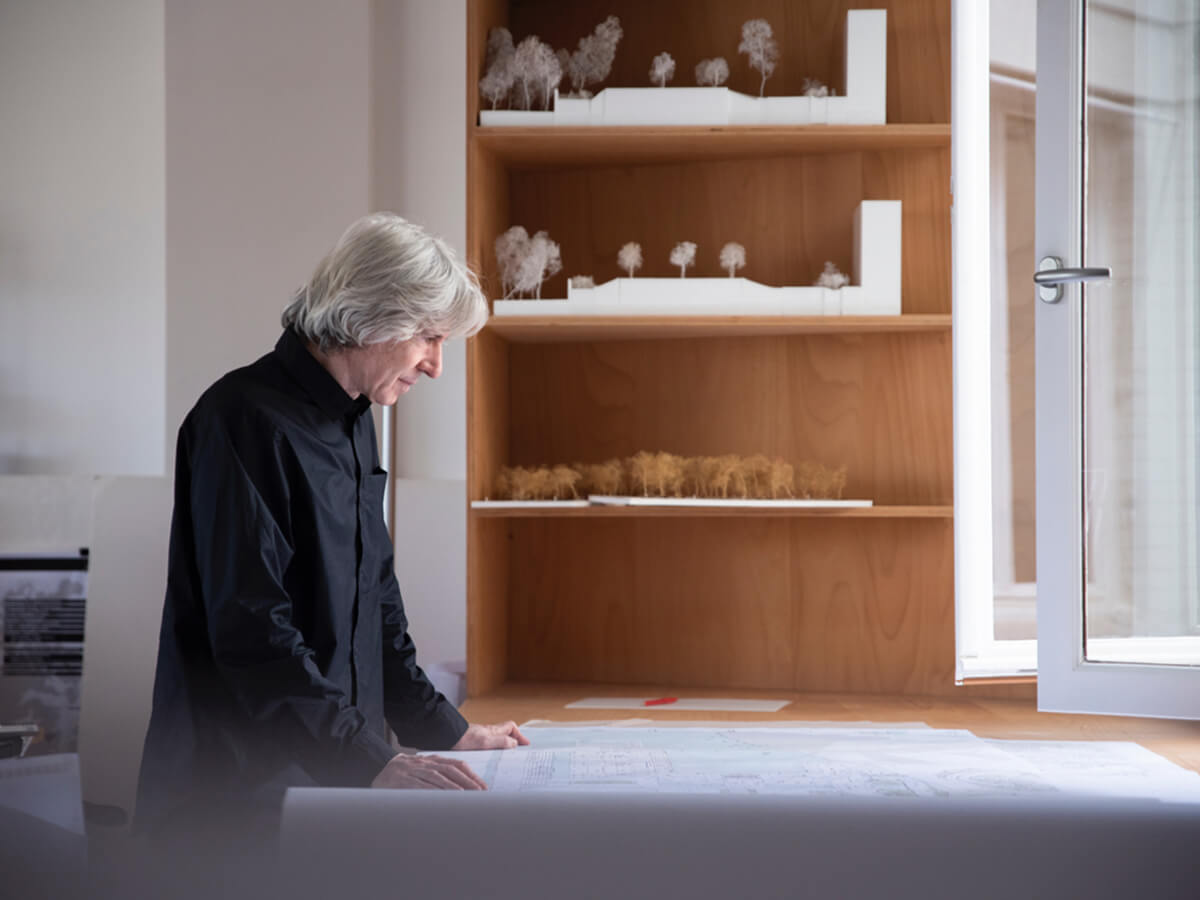 MICHEL DESVIGNE
Michel Desvigne Paysagiste has been a pioneer in contemporary landscape architecture and urban planning for more than 30 years, and has an innate understanding of the vital role that landscape plays in the creation of dynamic, desirable spaces.
Timeline
First Quarter, 2013
Announcement of the land extension project
July, 2015
Signature of the Treaty authorizing the sea land extension
August, 2016
Preparation phase begins with actions taken to protect local animal and plant species
April, 2017
Maritime work begins in Monaco with the dredging of polluted sediment and riprap removal
First Quarter, 2018
Embankment placement begins
July, 2018
Inauguration by HSH Prince Albert II of the first caisson installed
December, 2019
Completion of maritime structure
June, 2020
New Eco District under construction
December, 2020
Le Renzo begins to take shape
July, 2021
All eco-design measures are in place
December, 2021
The works are in full swing across all areas of the site
July, 2022
Completion of concrete works of Le Renzo's southern part
December, 2022
First plantations on the eco-district
July, 2023
The district reveals its final appearance
November, 2024
Delivery of the entire district
Timeline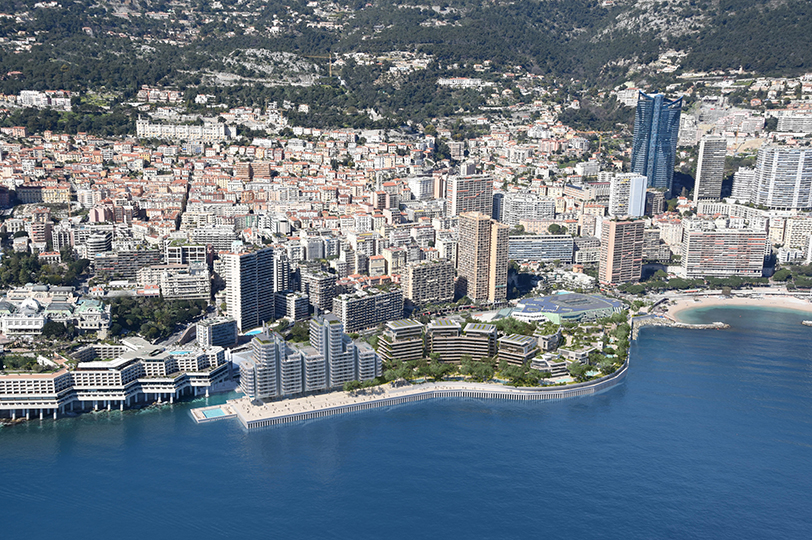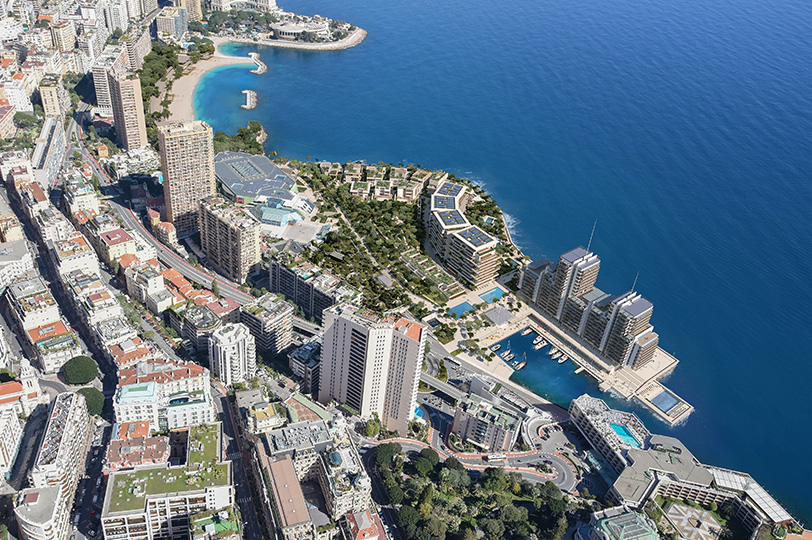 First Quarter, 2013
Announcement of the land extension project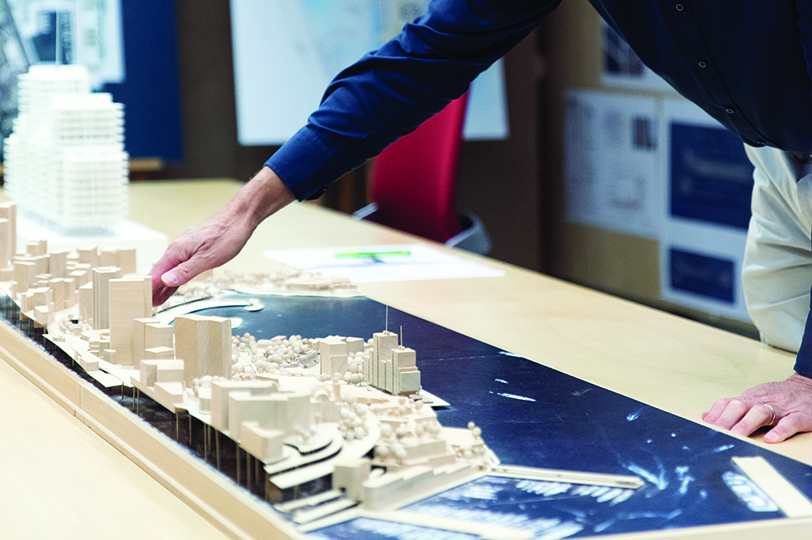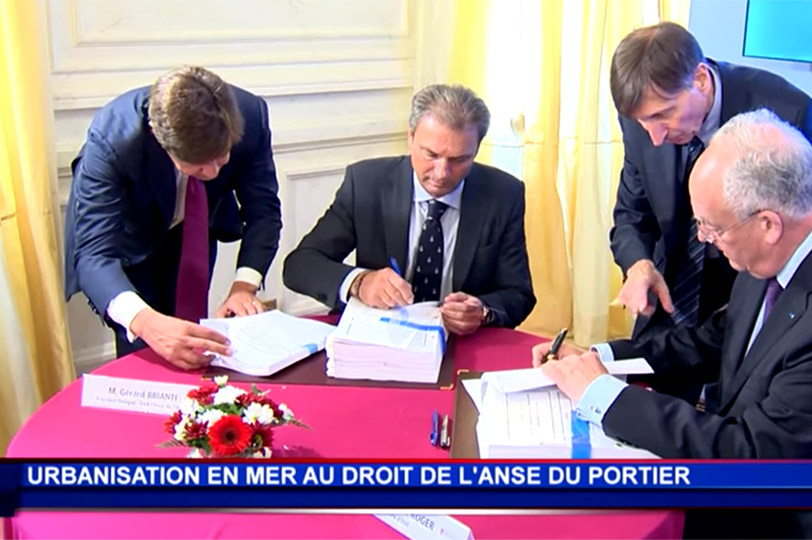 July, 2015
Signature of the Treaty authorizing the sea land extension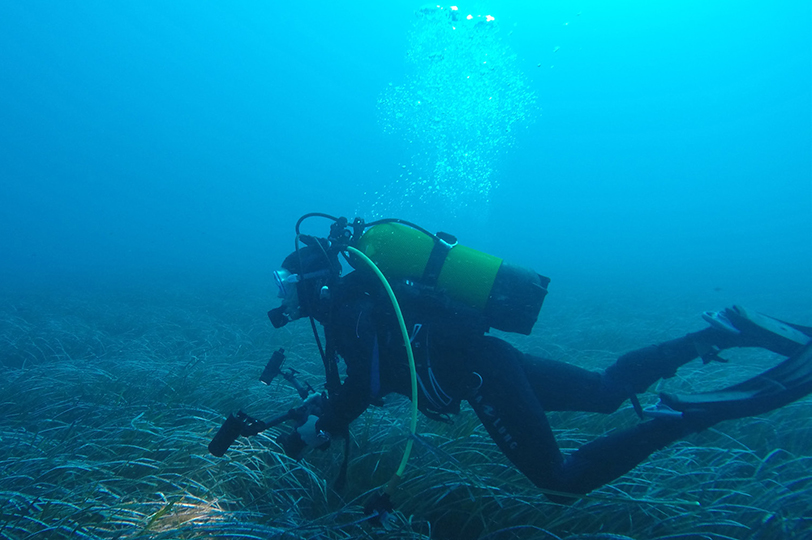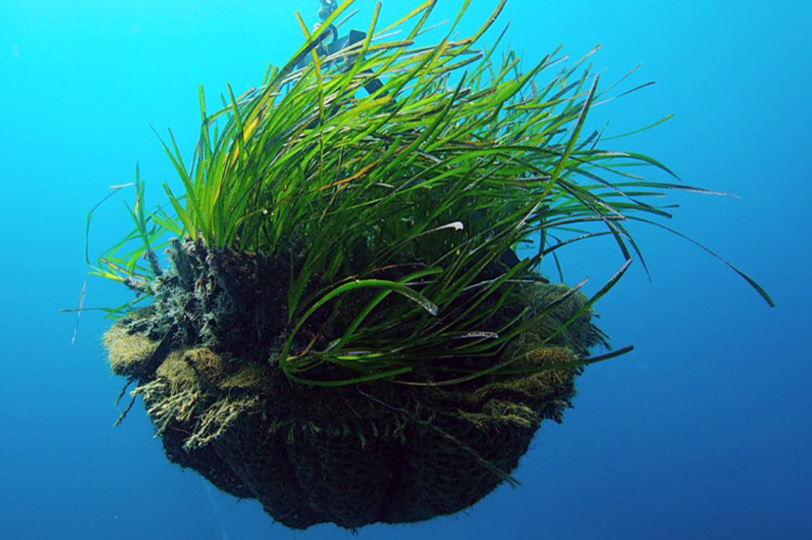 August, 2016
Preparation phase begins with actions taken to protect local animal and plant species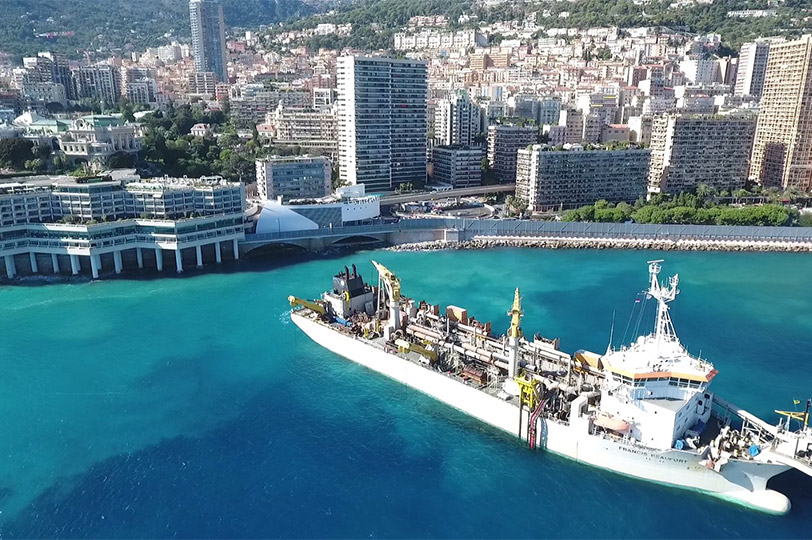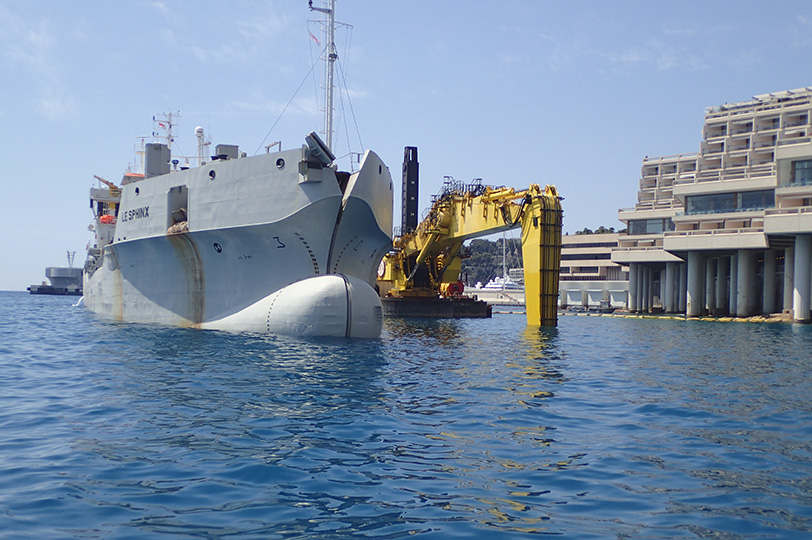 April, 2017
Maritime work begins in Monaco with the dredging of polluted sediment and riprap removal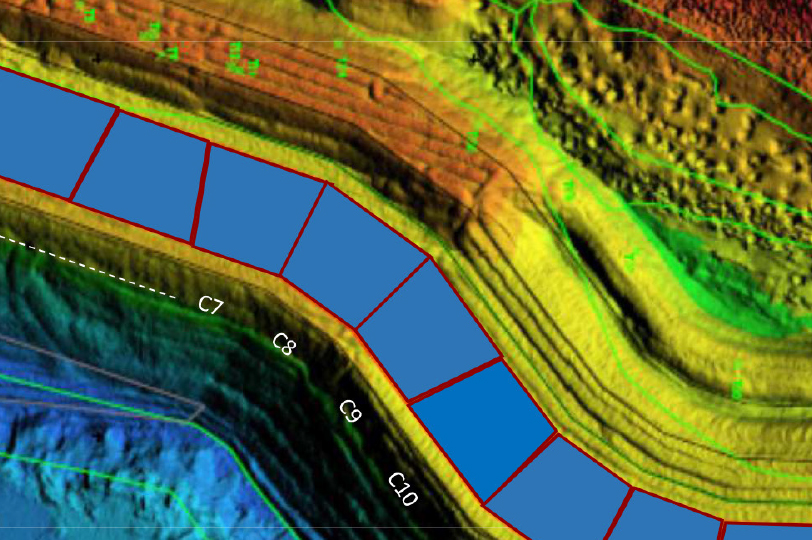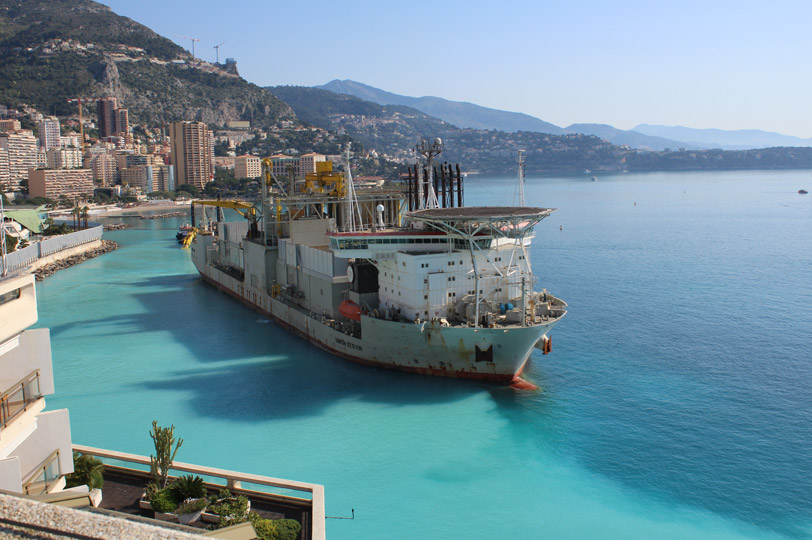 First Quarter, 2018
Embankment placement begins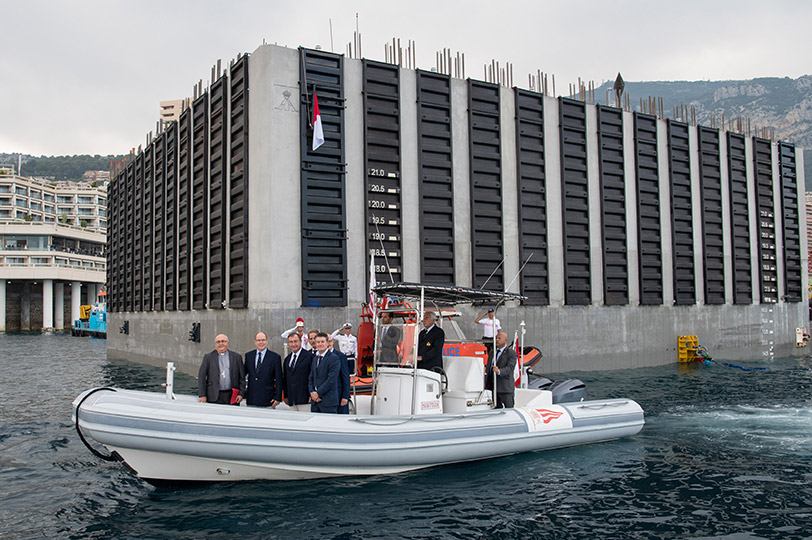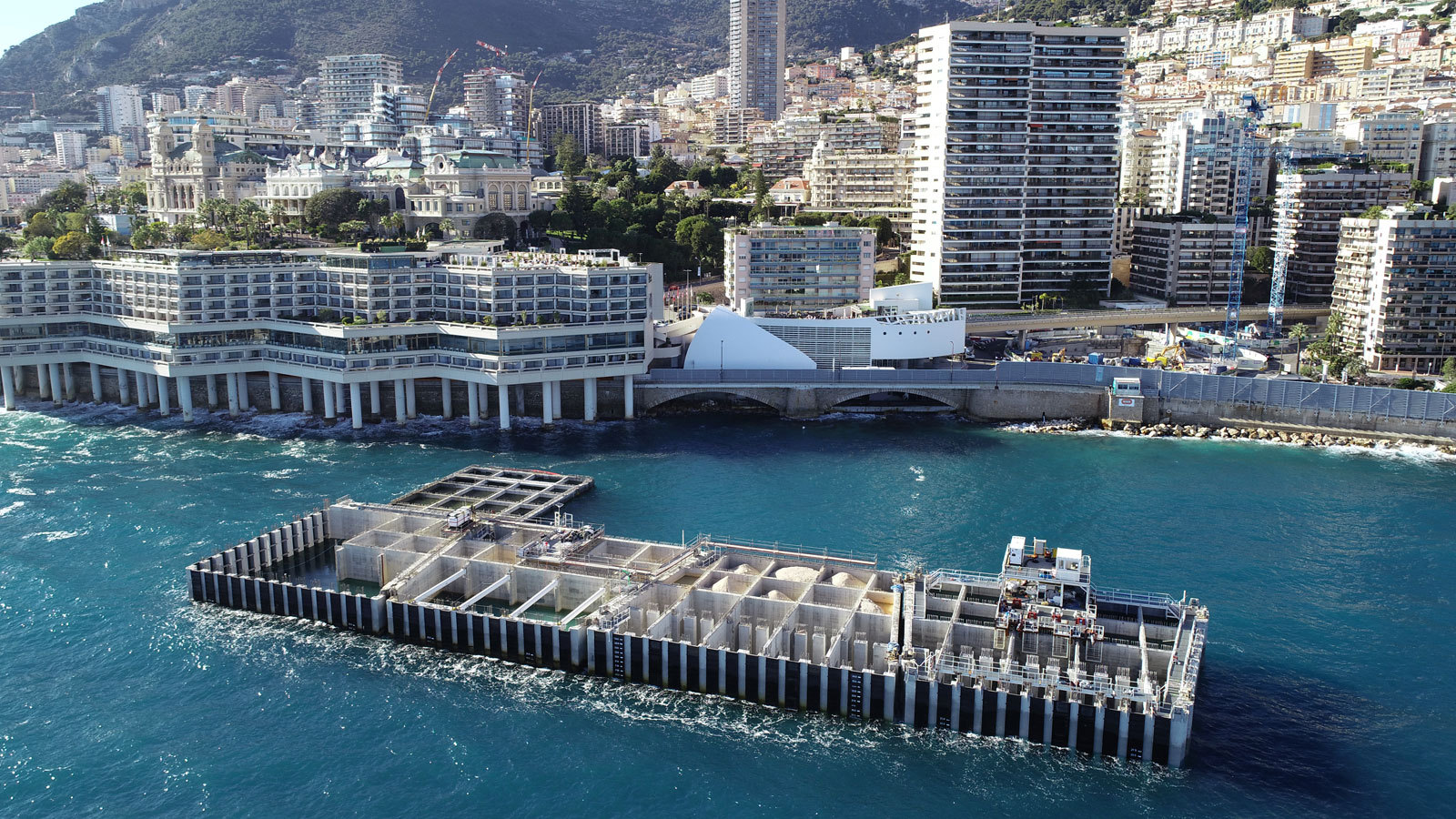 July, 2018
Inauguration by HSH Prince Albert II of the first caisson installed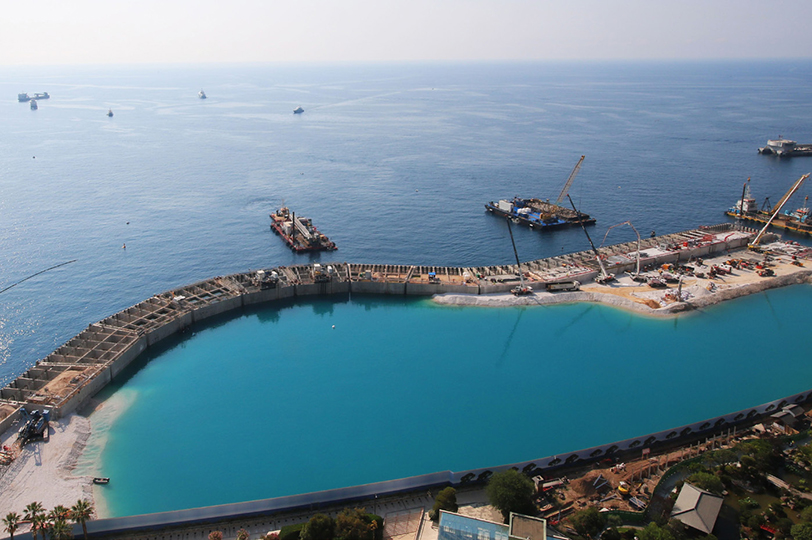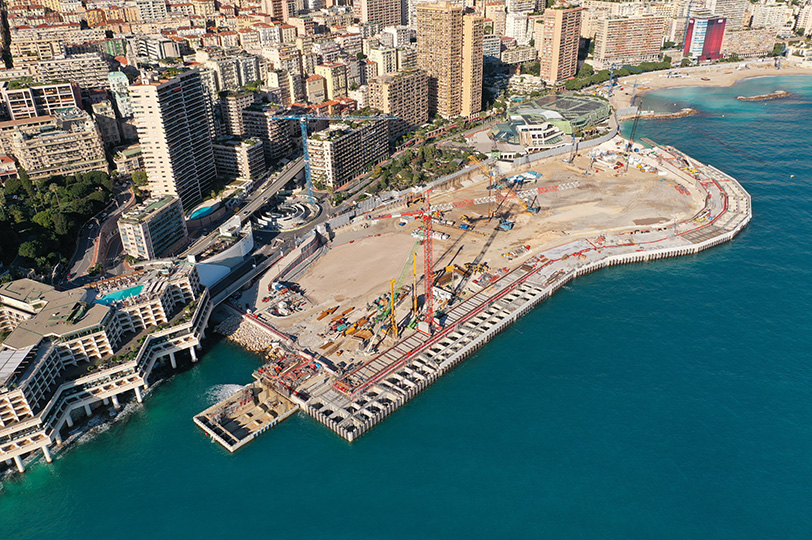 December, 2019
Completion of maritime structure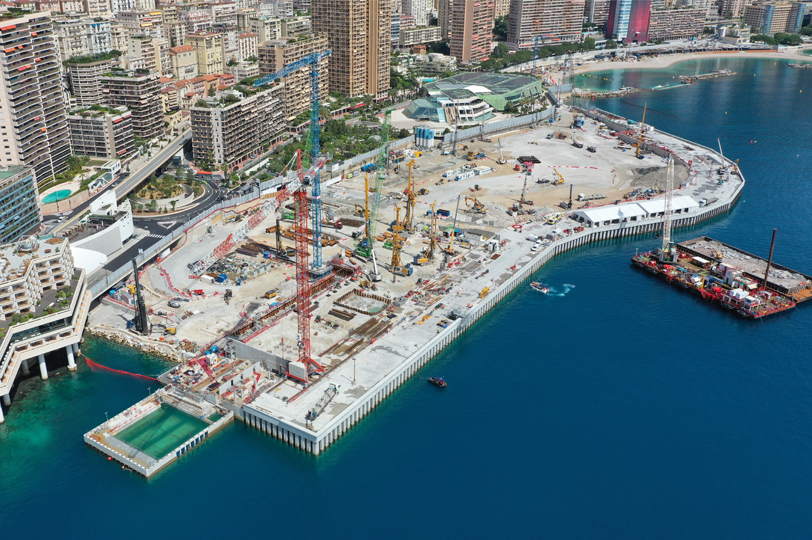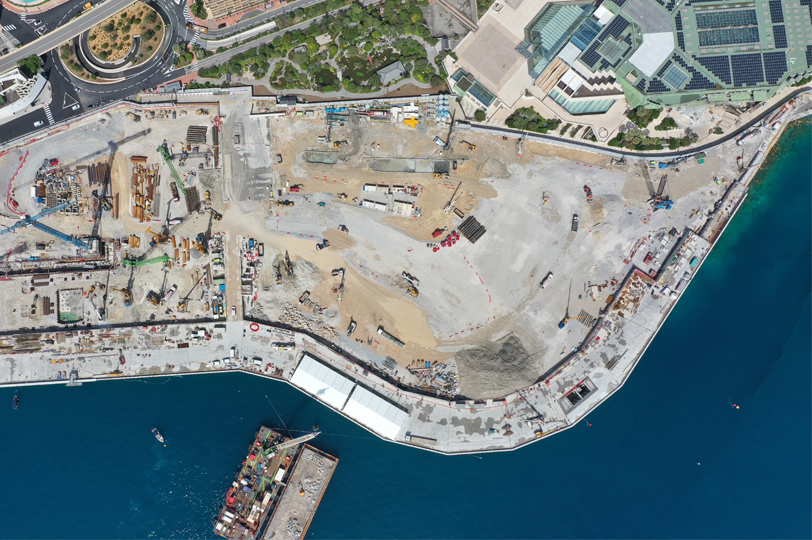 June, 2020
New Eco District under construction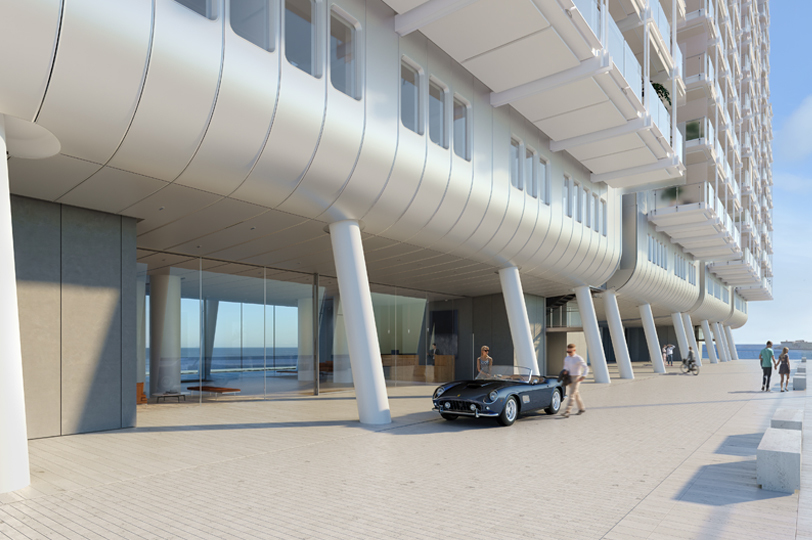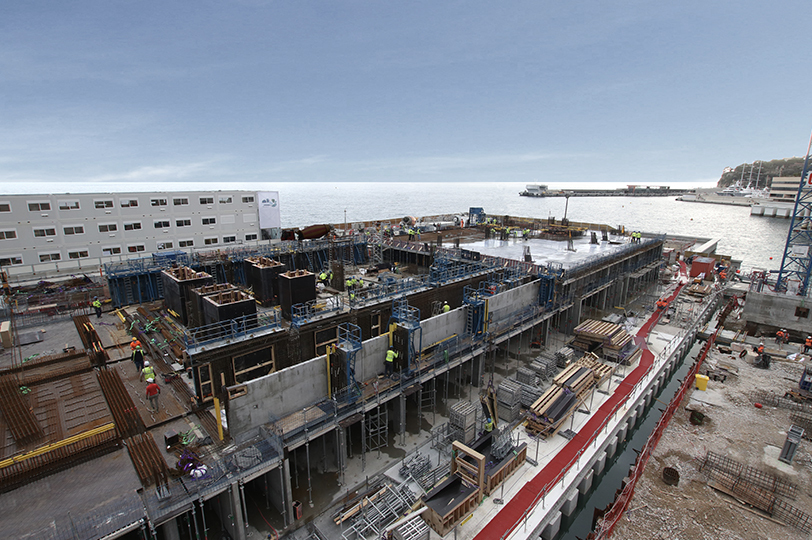 December, 2020
Le Renzo begins to take shape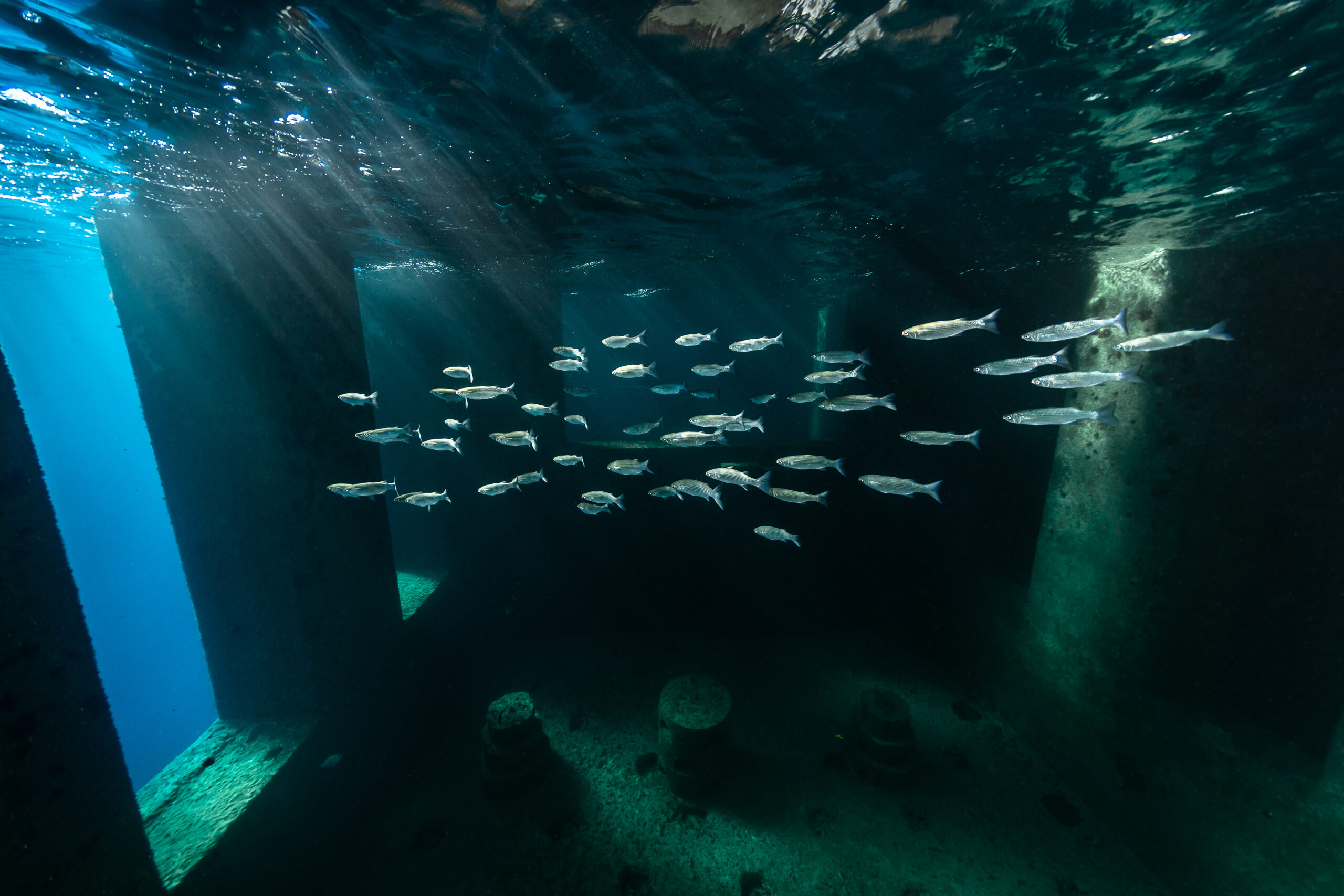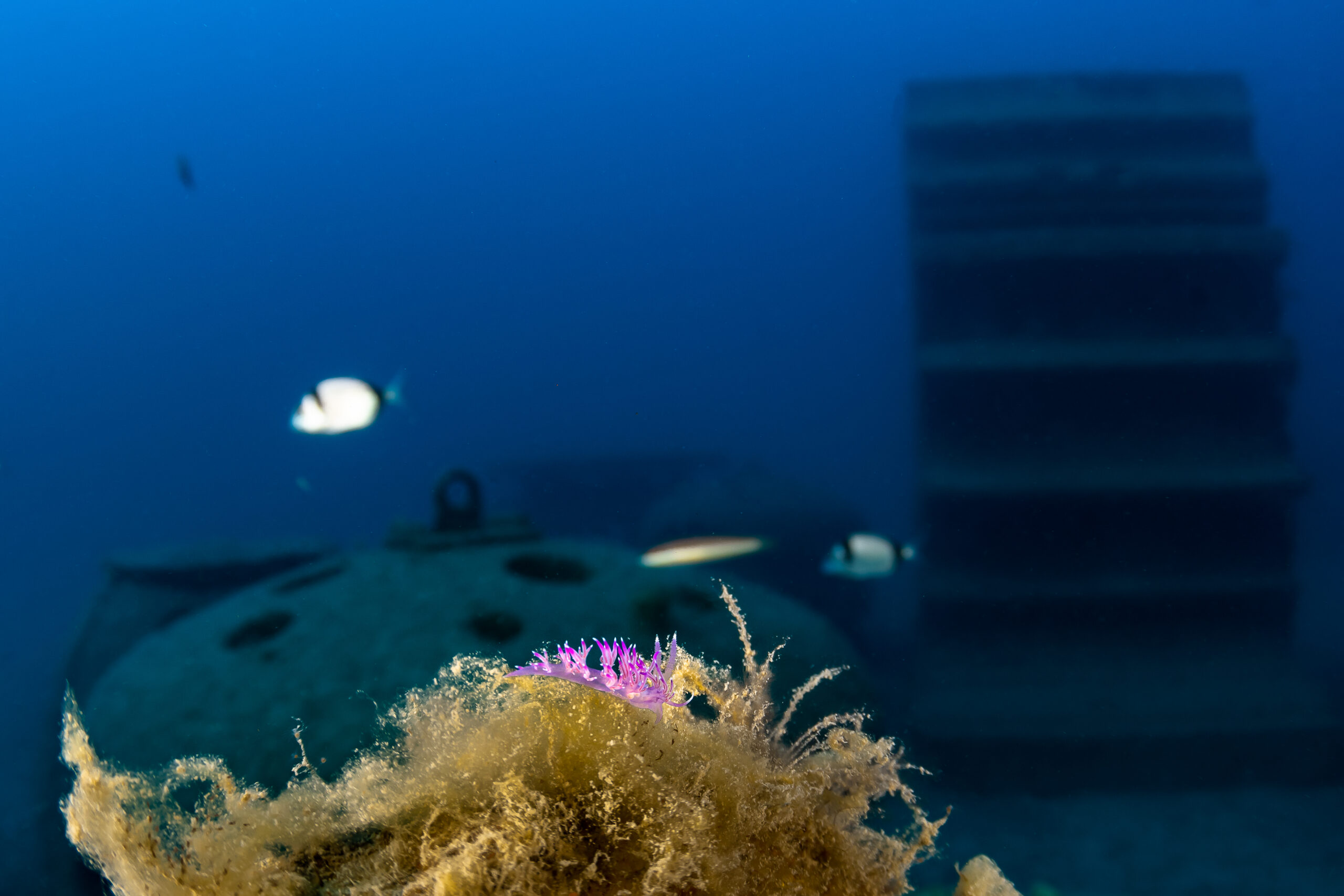 July, 2021
All eco-design measures are in place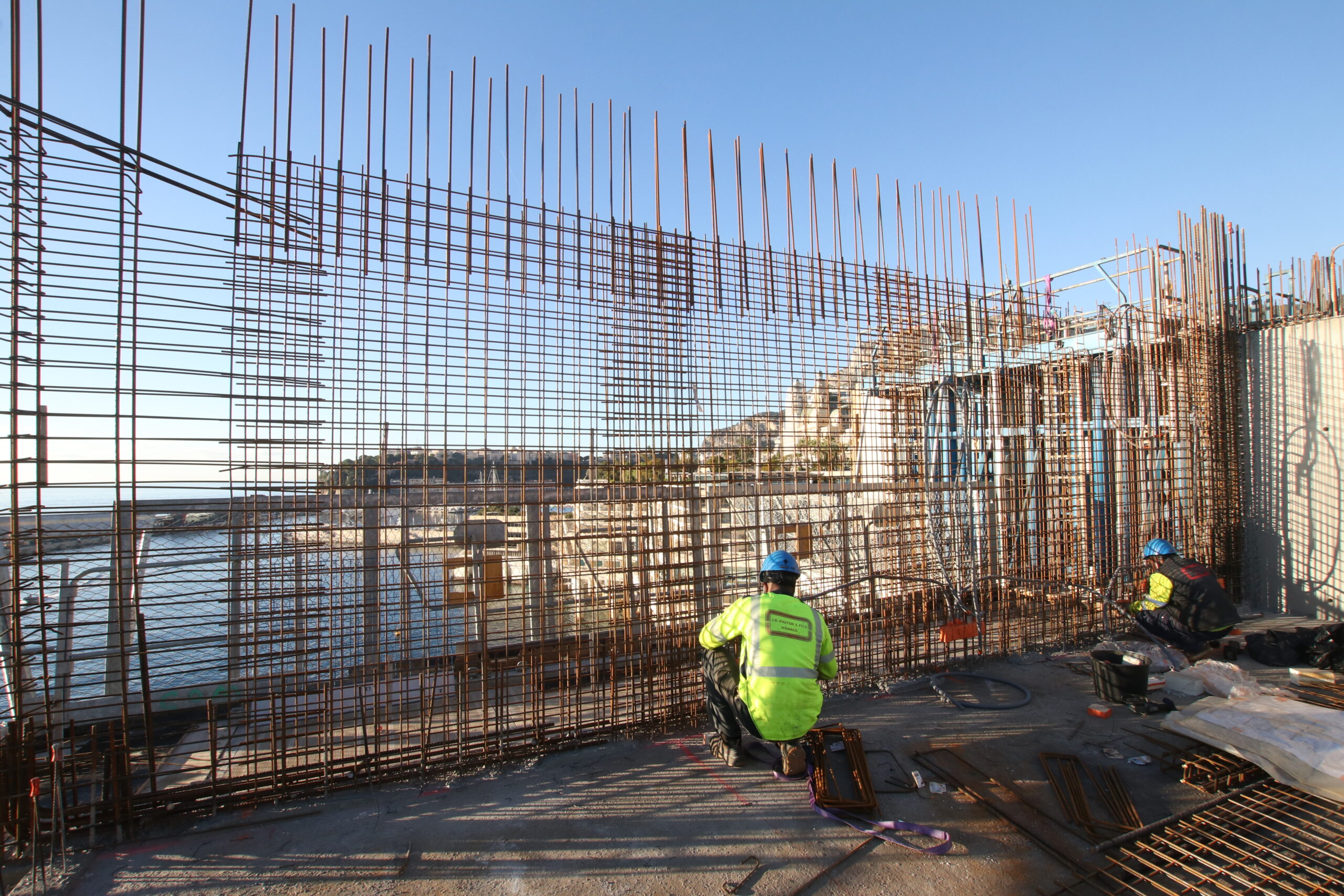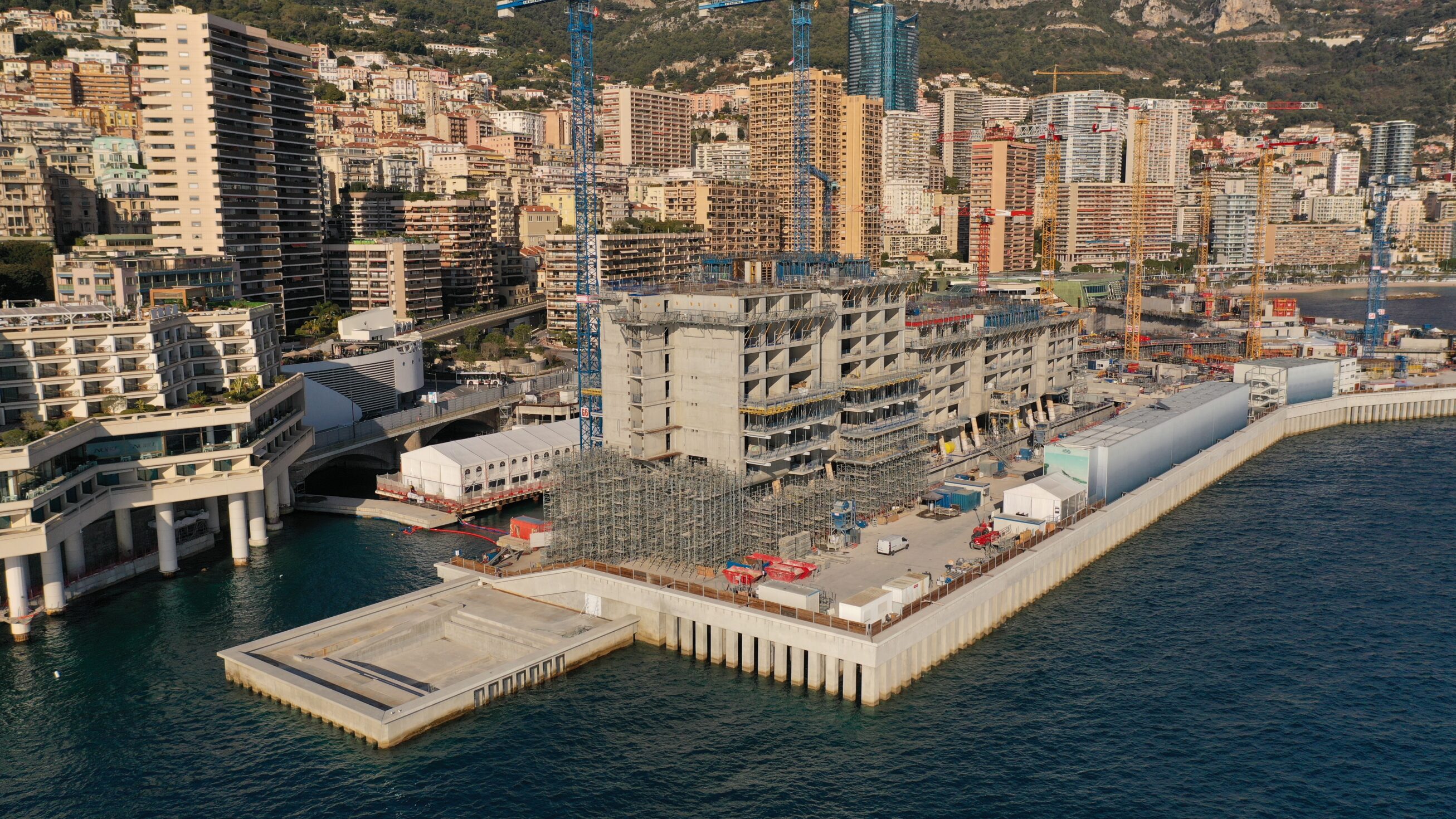 December, 2021
The works are in full swing across all areas of the site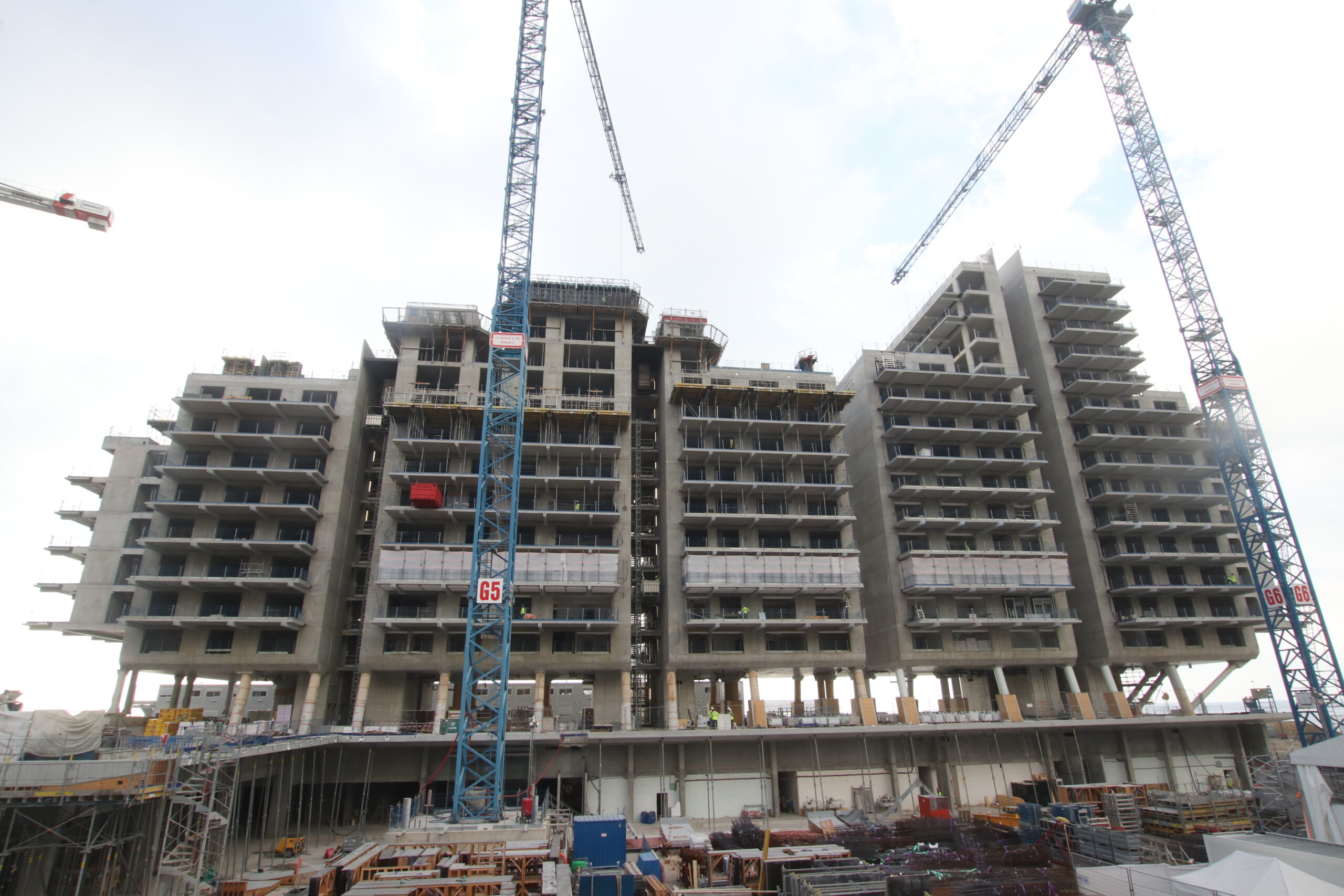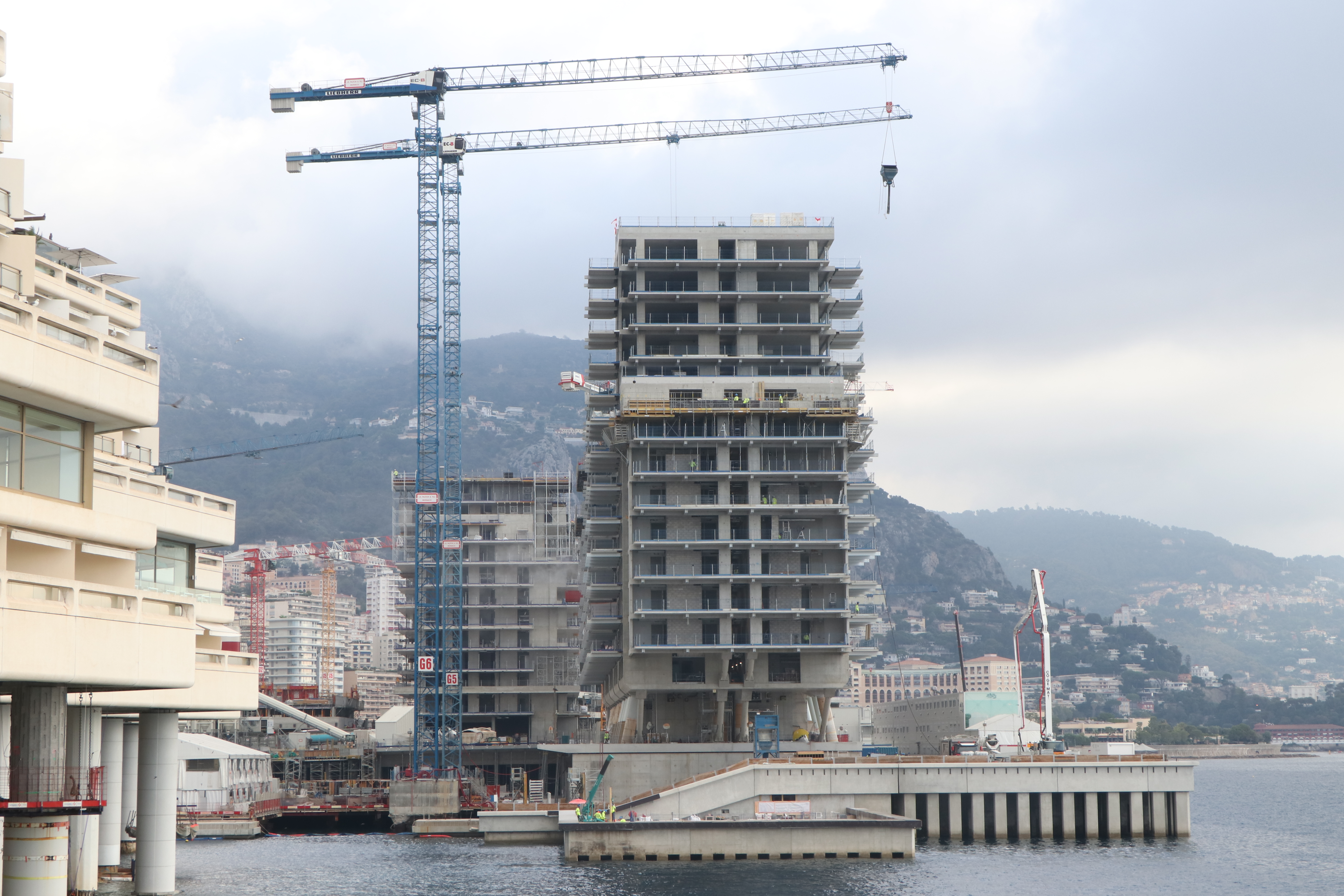 July, 2022
Completion of concrete works of Le Renzo's southern part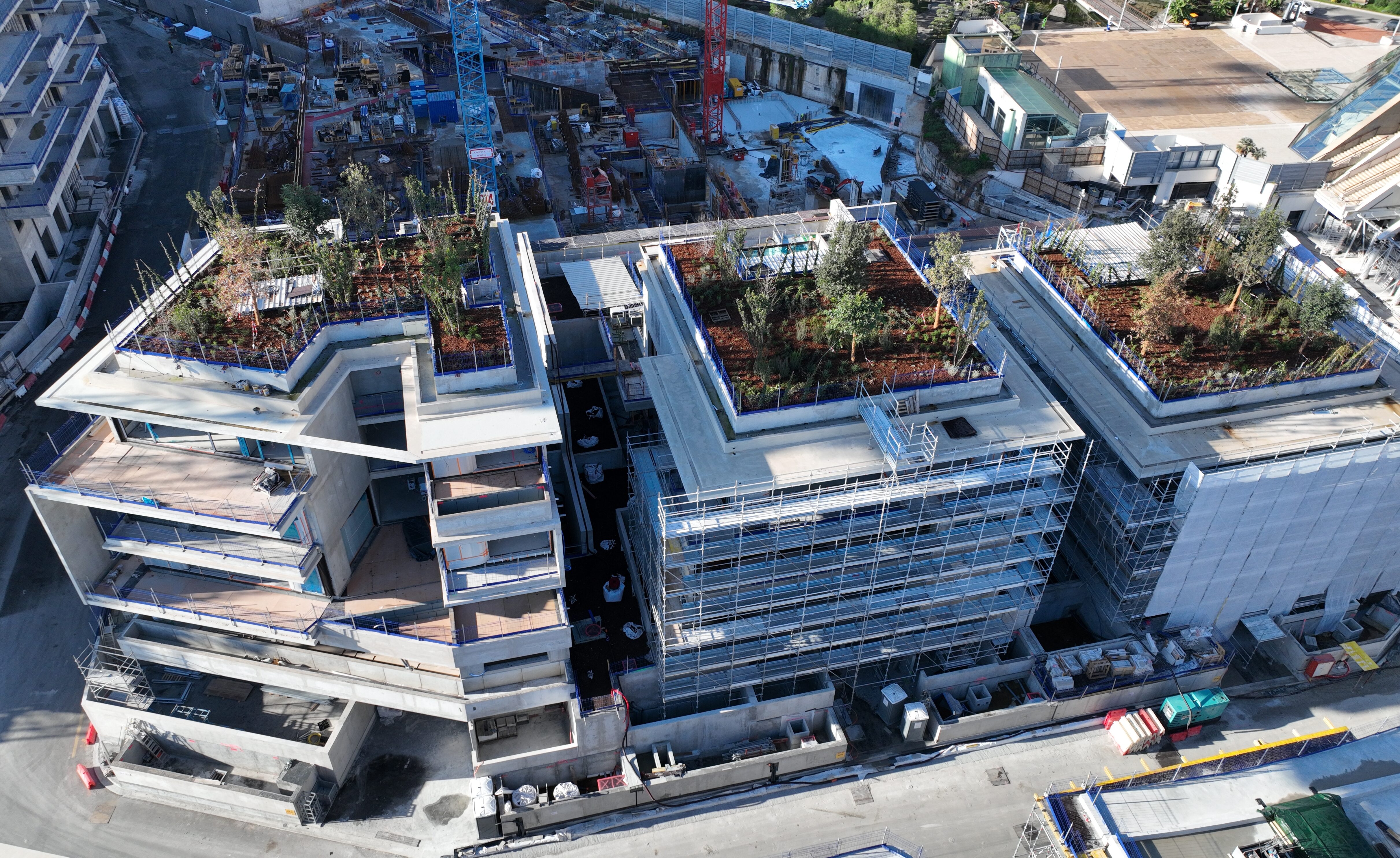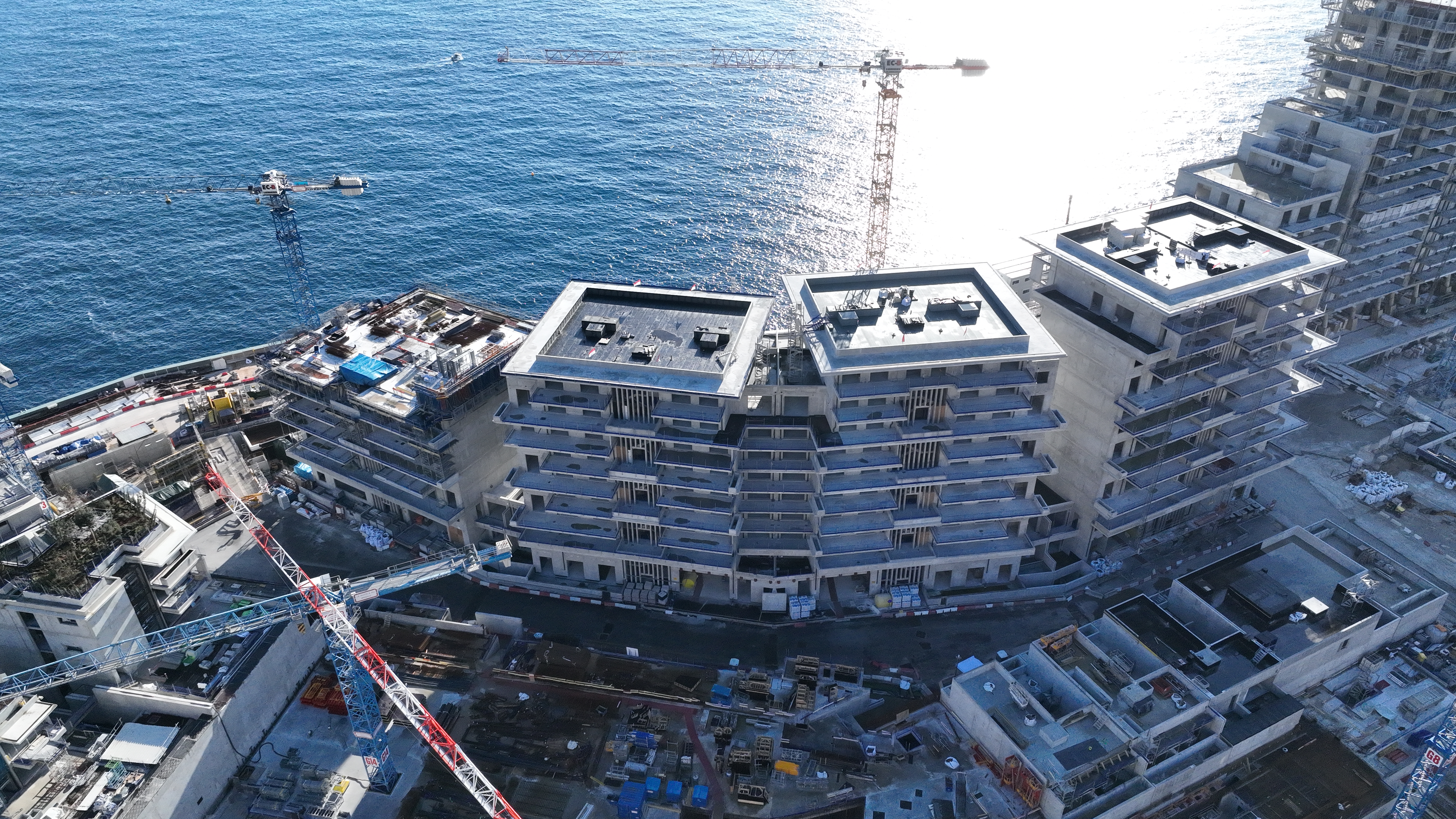 December, 2022
First plantations on the eco-district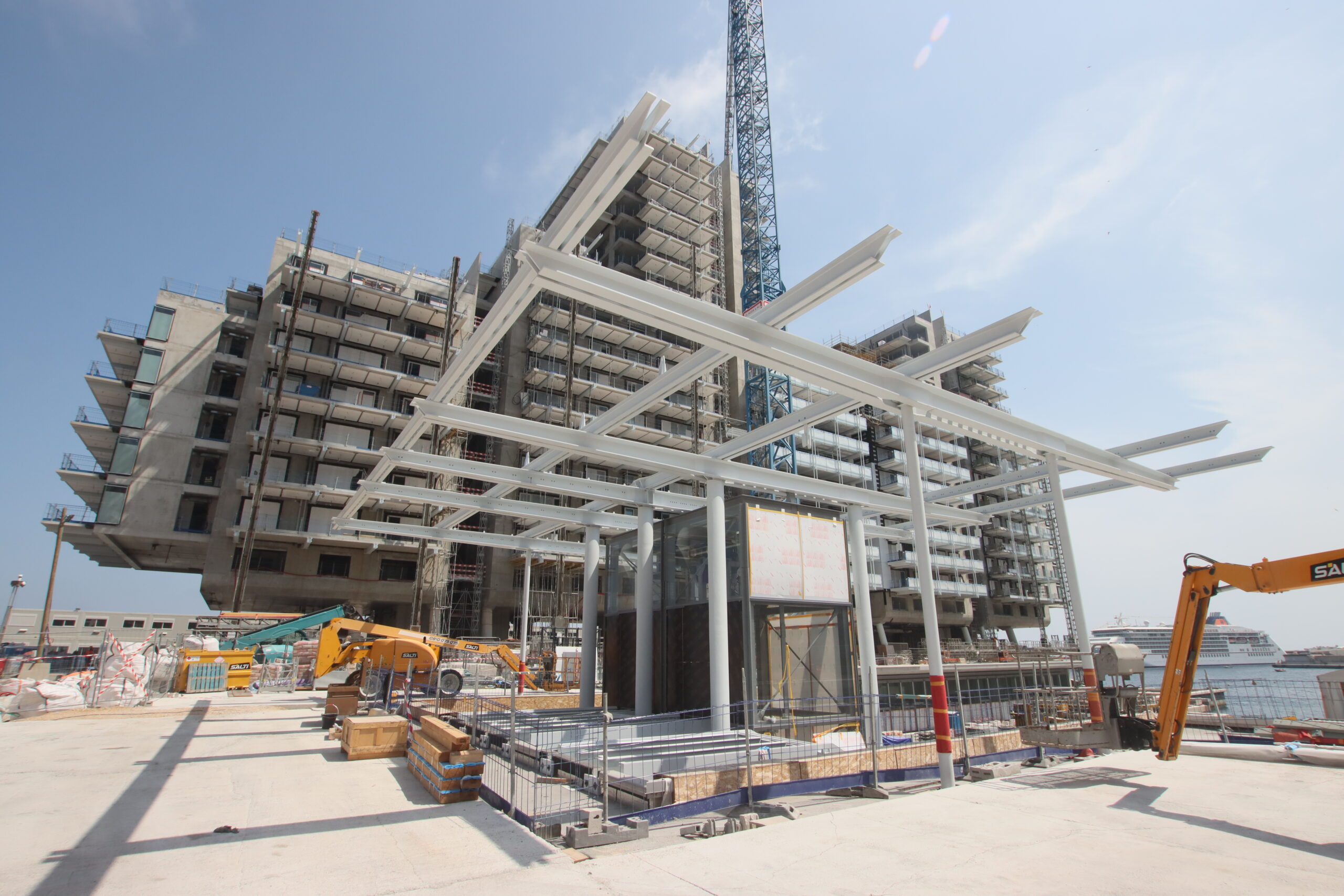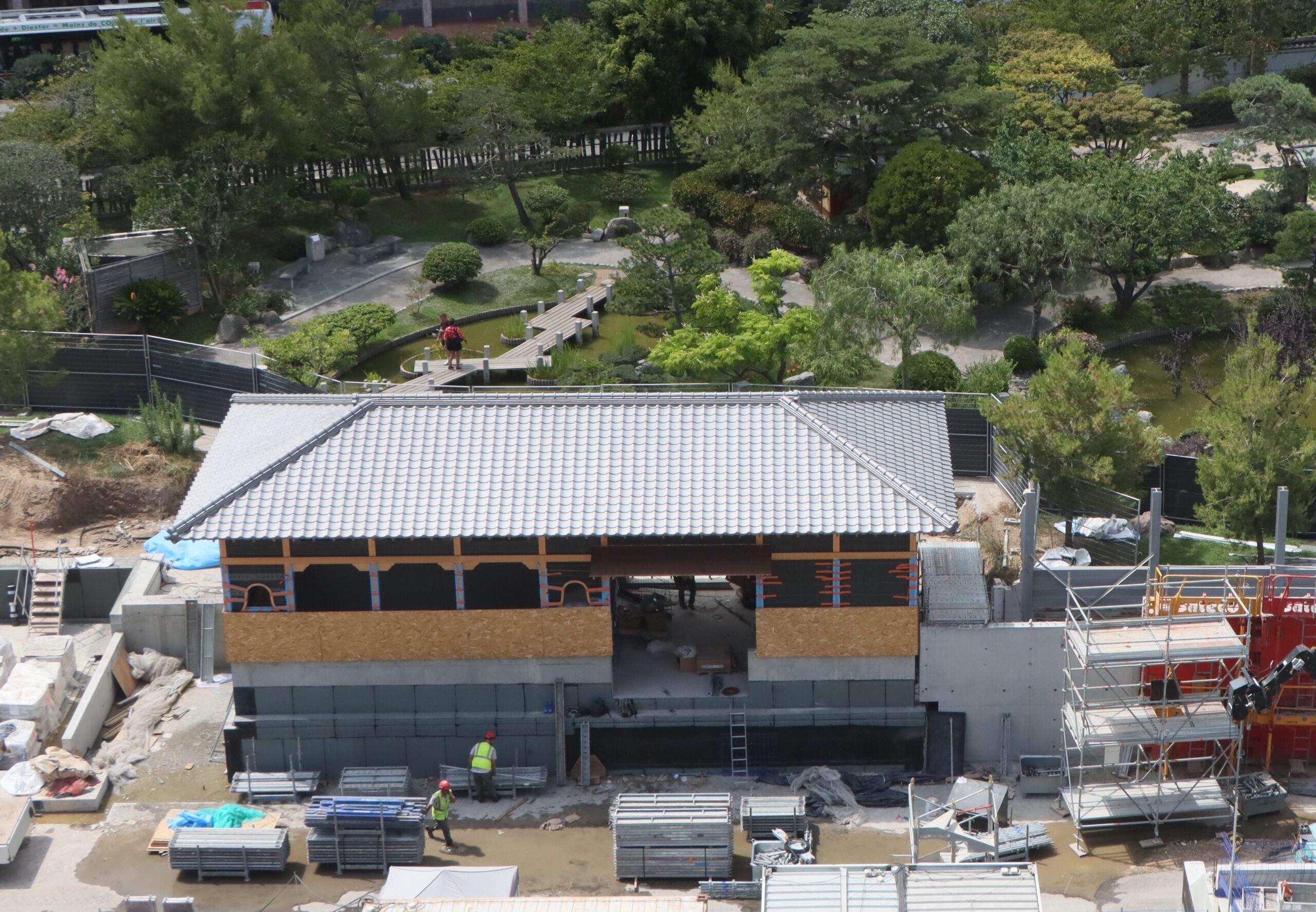 July, 2023
The district reveals its final appearance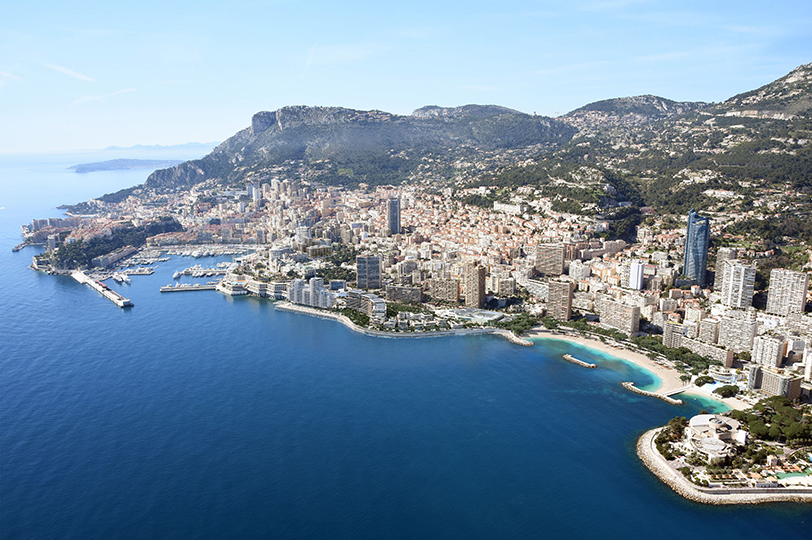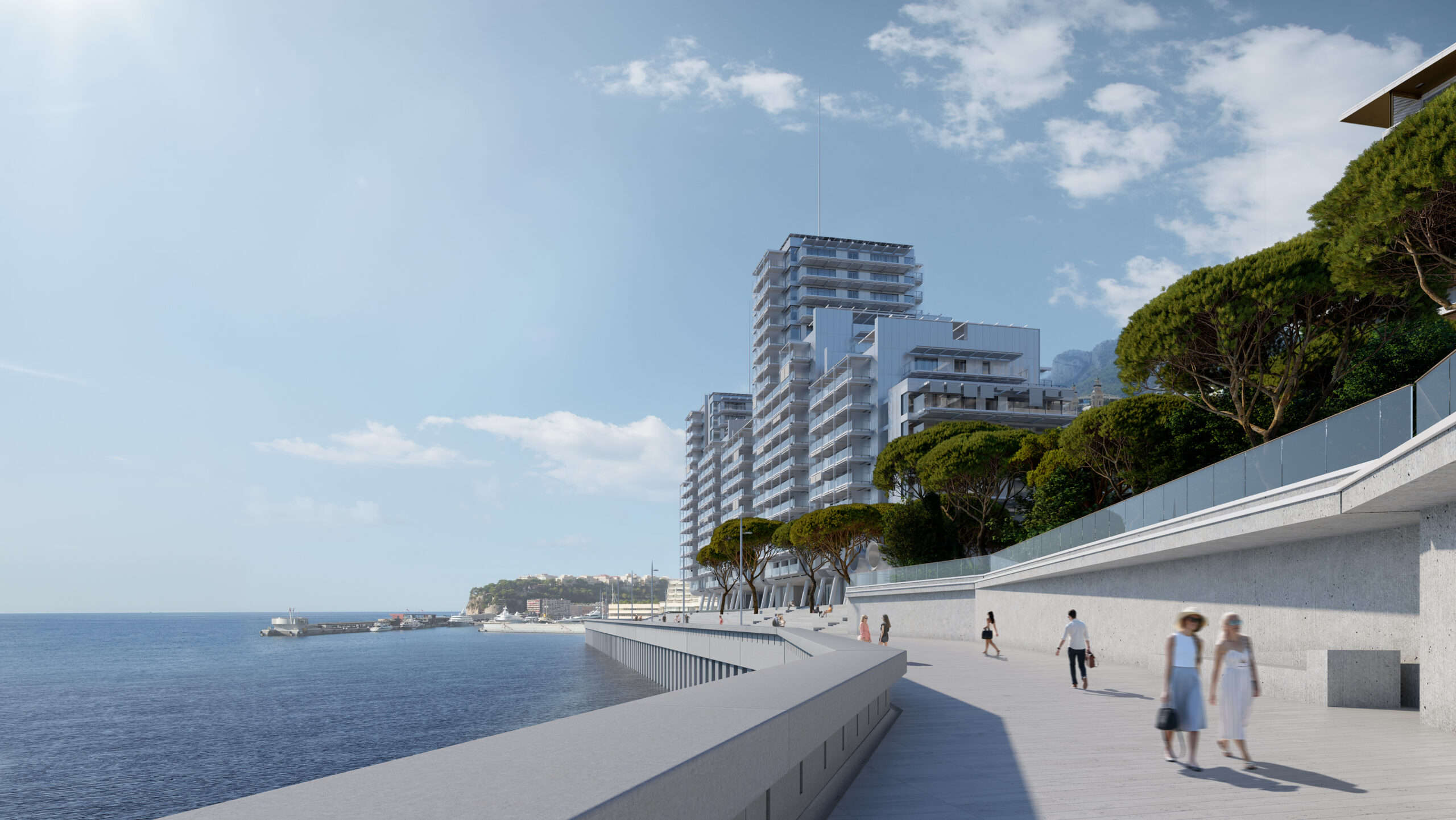 November, 2024
Delivery of the entire district