THE PLACE
Mareterra is a largely pedestrianised district that encompasses a lushly planted park, an elegant waterfront promenade, a small port, underground parking and both residential and retail offerings. The master plan has been carefully conceived to integrate with the existing coastline and provides important new recreational and cultural opportunities for the people of Monaco. With its distinctive curved coastline, gently rising hillside, and native flora, Mareterra forms a vital new waterfront connection for the people of Monaco, from Port Hercule to Larvotto beach.
PLACE PRINCESSE GABRIELLA
The upper square is one of the key arrival points in Mareterra. A place to gather with friends and family beside beautiful reflecting pools and the kinetic brilliance of 'Quatre lances,' Alexander Calder's masterpiece.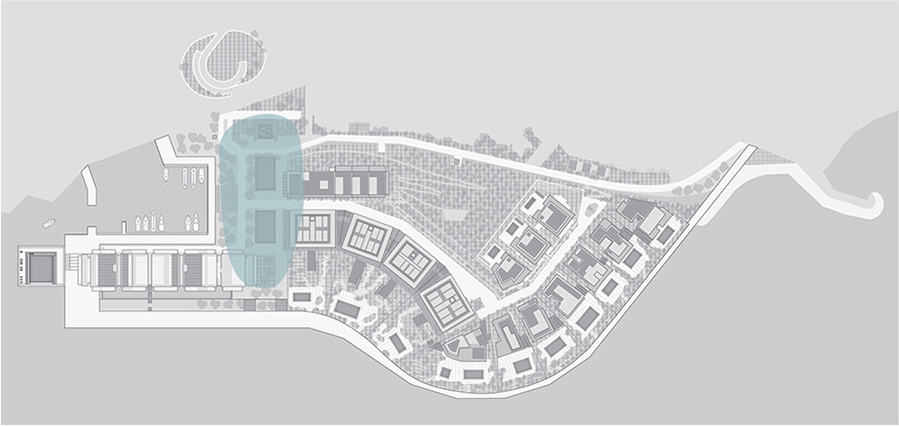 QUATRE LANCES, BY ALEXANDER CALDER
Mareterra is a place that embraces the life-enhancing forces of nature. So it is entirely fitting that 'Quatre lances', a major work by that master of modern sculptural art, Alexander Calder be returned home to this dynamic new community. Fashioned from bolted-steel plate, it was purchased by Prince Rainier and Princess Grace of Monaco in 1966, with Alexander Calder and his wife Louisa attending the unveiling. Now it has returned to Monaco, where it forges a strong, enduring connection between the arts of man and nature in its new home in Mareterra.
LE PETIT PORTIER
The port has always been a focal point for life in the Mediterranean. This small marina, with about 15 berths and surrounded by a plaza of exciting shops and restaurants, will capture that same spirit, as a place to meet, socialise and unwind.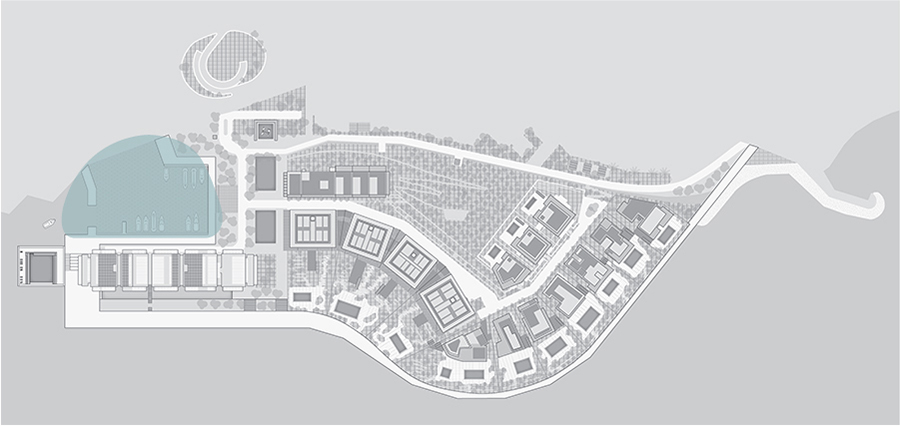 LA PINÈDE & LA VALLÉE
Designed to reflect the natural topography and native flora of the Mediterranean coast, the hillside at Mareterra is a beautiful sensory experience for residents and visitors. A meandering path follows the hill's contours. Mature trees, shrubs, and flowering plants have all been carefully planted in natural groupings to provide restorative moments of peace and tranquility.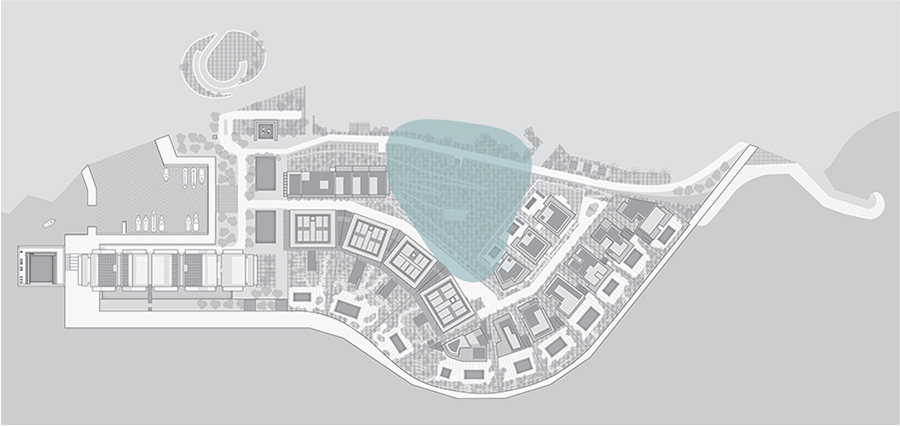 ESPLANADE ET PROMENADE PRINCE JACQUES
The promenade, hugging the coastline from the new port to the Grimaldi Forum, is sure to be one of the most beloved of all public spaces in Monaco. It's a way for locals and visitors to reconnect with the sea and creates a beautiful, sensorial new walkway to the Larvotto beach.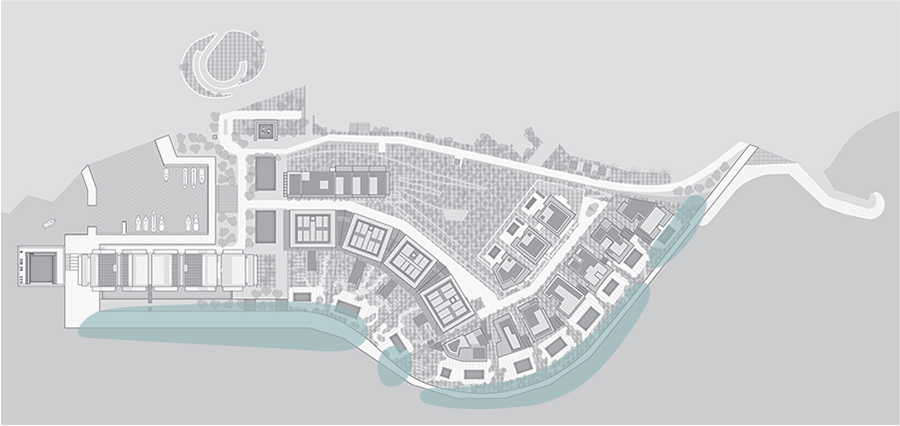 LARVOTTO BEACH
Monaco's most popular beach, this seaside oasis and the surrounding retail have been redesigned by Renzo Piano Building Workshop, and its renovation will represent the continuity of the Mareterra development.