'Unparalleled', 'unprecedented', 'exceptional'. In all fields, the offshore extension in Monaco is described in superlatives. For those who contribute to the success of this project, it is a unique and unparalleled experience in a professional life.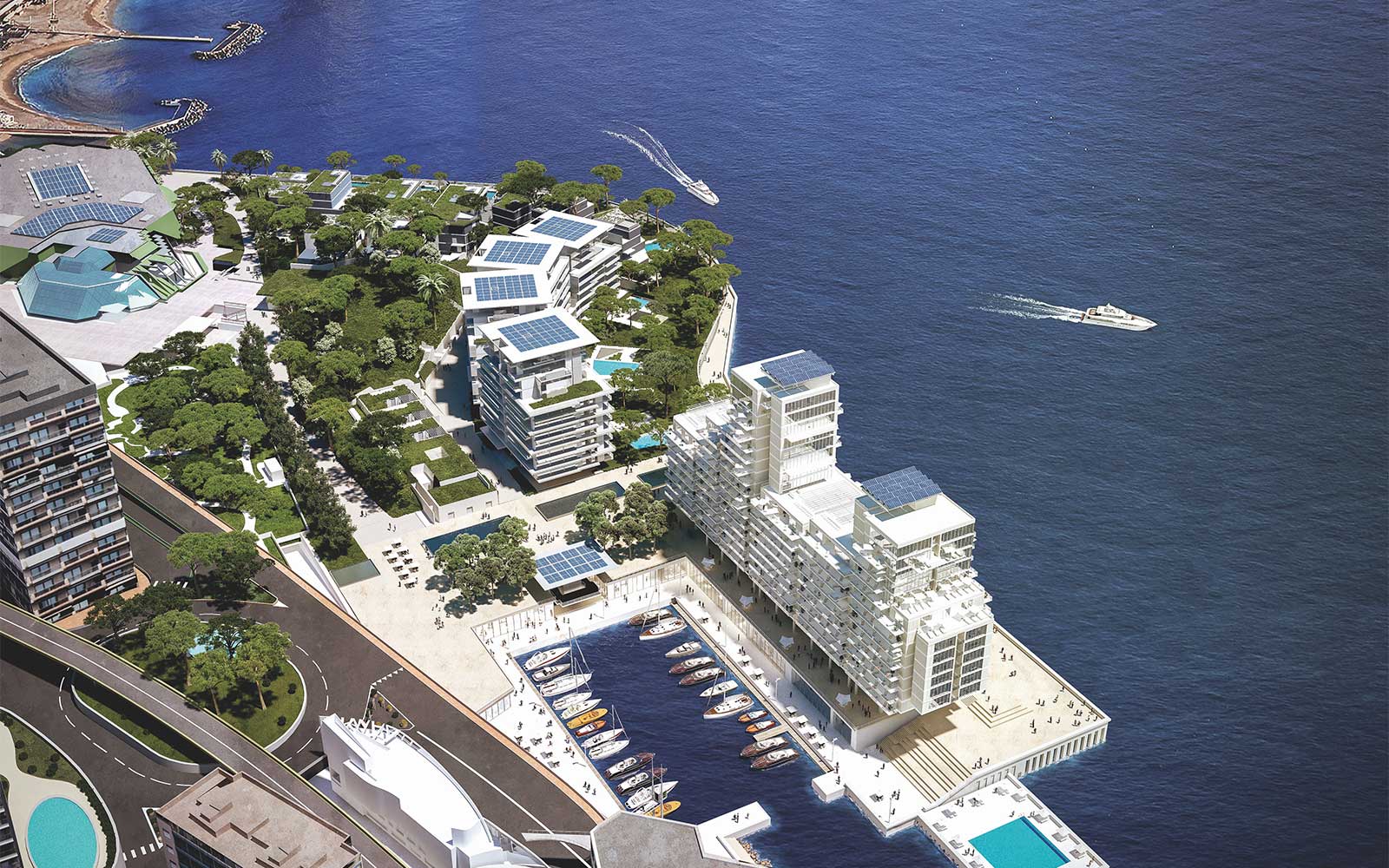 Jean-Luc Nguyen and Christophe Hirsinger appreciate the exceptional nature of this period on a daily basis. The first, who made his career in the building sector at the head of French public services and private companies, is now the Director of Public Works of the Principality of Monaco. He also heads the 'Mission Urbanisation en Mer' (URBAMER), the entity that supervises the construction of the maritime infrastructure on behalf of the State. The second is the Director of BOUYGUES TP Monaco. He is a specialist in large-scale works. Projects have allowed him to travel the world staying present in each place for the duration of a construction. Today, he manages on a daily basis the teams building the structures that will lead, in less than a year, to the construction of the land on which the Anse du Portier district will be erected.
This project is certainly THE project of their careers.
Interview with Jean-Luc Nguyen and Christophe Hirsinger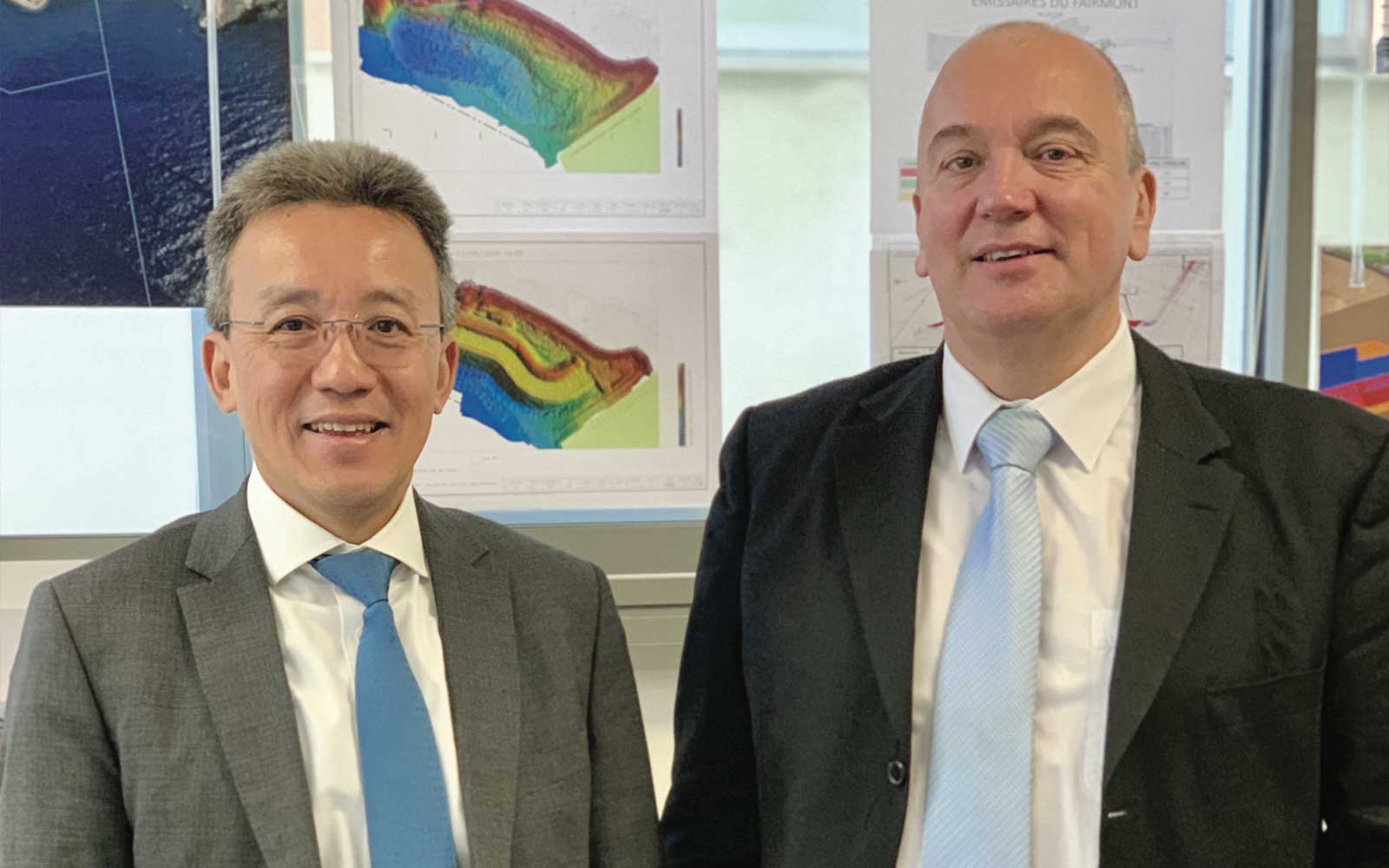 On a personal level, what does this project mean to each of you?
Christophe Hirsinger:
In my life as a man and in my career as an entrepreneur, it is an exceptional project.
I can say that this is also the case for each of my collaborators involved in this project.
This is true in more ways than one.
First, we have the privilege, and I choose my words carefully, to increase the size of the Principality. Increasing the size of a territory is generally not something that happens in a professional life.
Secondly, I would add that this project constitutes an 'experience of extremes' because of its specific characteristics. We use means and techniques that are known and mastered, but we push their operating limits under complex conditions of realisation.
For example, few people realise how deep the sea is here, close to the shoreline, and that to build the backfill on which the caissons rest, we have achieved feats in underwater construction
1
. Added to this challenge is the fact that we operate in an extremely constrained environment. We use enormous resources such as barges or large ships in very concentrated surfaces. The manoeuvres are delicate, especially when several teams work at the same time around the caissons
2
. The complexity is further increased by the requirements for impact prevention measures and environmental preservation. These measures are at the heart of the project's design. This is a first. Here again, the principles of realisation are at the limits of what we can do.
There is a significant amount of innovation on this site.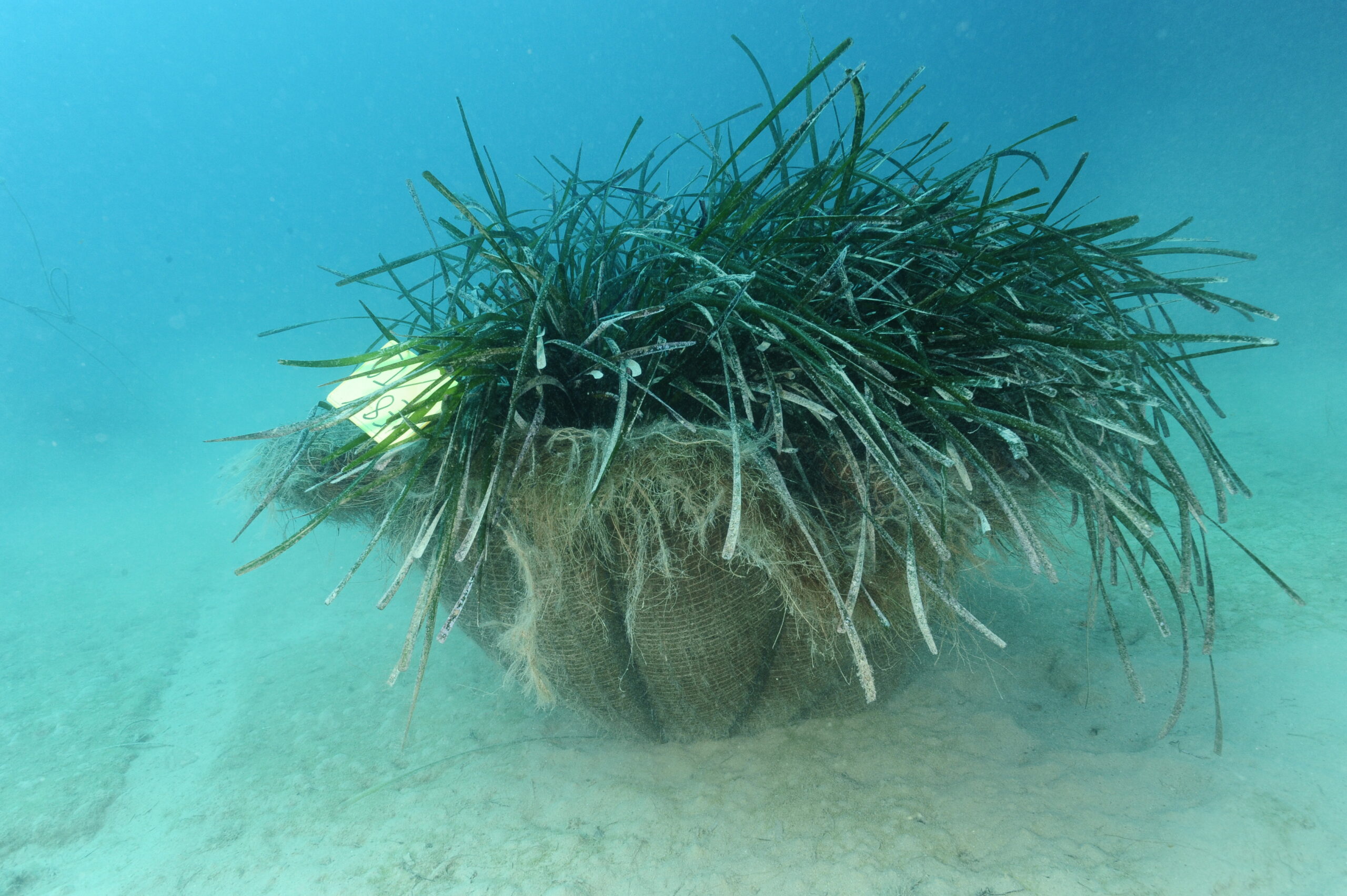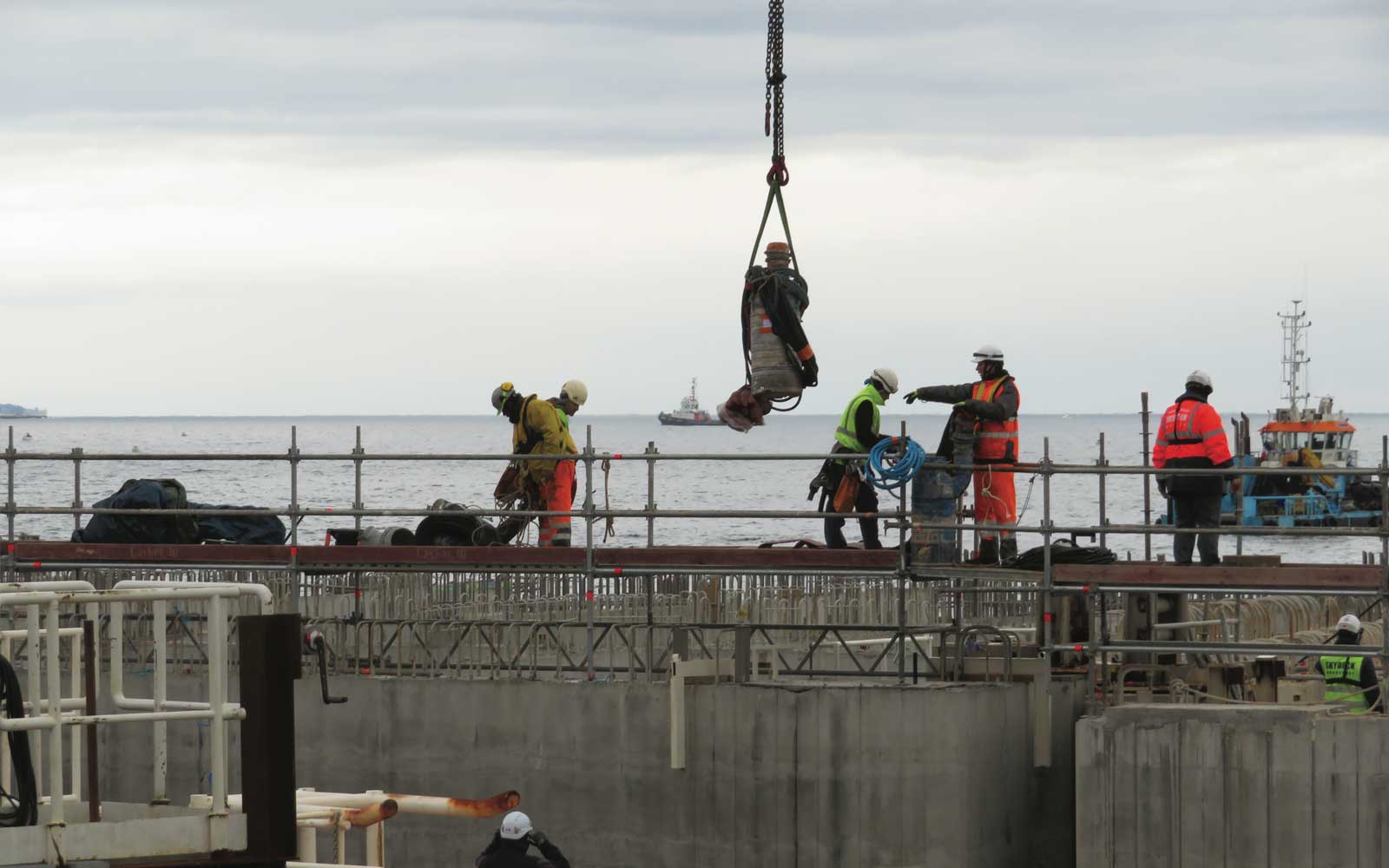 Also consider that work is carried out in front of the public. People look at us as we work in a fragile environment that is surrounded by nature reserves. Given its exceptional profile, the project is also of great interest to the media. It has become a formidable sounding board. For us this form of pressure is not common. Entrepreneurs are generally discreet, work usually takes place behind palisades to reduce nuisances. This is again an unusual situation that requires real adaptation. These constraints are both a challenge and an opportunity. We are aware of this and take great pride in it.
Jean-Luc, did you share this approach?
Jean-Luc Nguyen:
Absolutely.
It is a construction program to which I am very attached. I arrived in Monaco in 2007 as part of a previous offshore extension project. As you know, its development did not continue due to insufficient control of construction conditions, particularly in the environmental field, and because of the complexity of the financial context. I came back to Monaco in 2013 to work on the current project.
I have a deep relationship with the Principality of Monaco, and it is clear that the offshore extension is more than a professional project. It is an essential step in my career and my life.
When I was a student, my teachers always said: the success of a project lies in its preparation. This is a reality that I witness every day. We learned a lot from the studies conducted in 2007. And there has been a lot of reflection since 2013. The quality of the preparation work is a fundamental element, a key factor on the road to success. It explains the extremely rapid implementation of the project. Few people realise how fast we are moving, despite the complexity we face. Of all the projects I have been involved in, this is by far the most complex. Multiple, essential issues that affect all areas of construction and the environment are fused together. And since we are «at the limit» as Christophe pointed out, we are constantly adjusting.
To solve all the problems we face, we have to make choices and sometimes test things for the first time.
This is what drives me. Underwater levelling is a good example. Its realisation was a huge challenge. When we see today its overall quality, especially that of its geometric shape, we can be proud of it.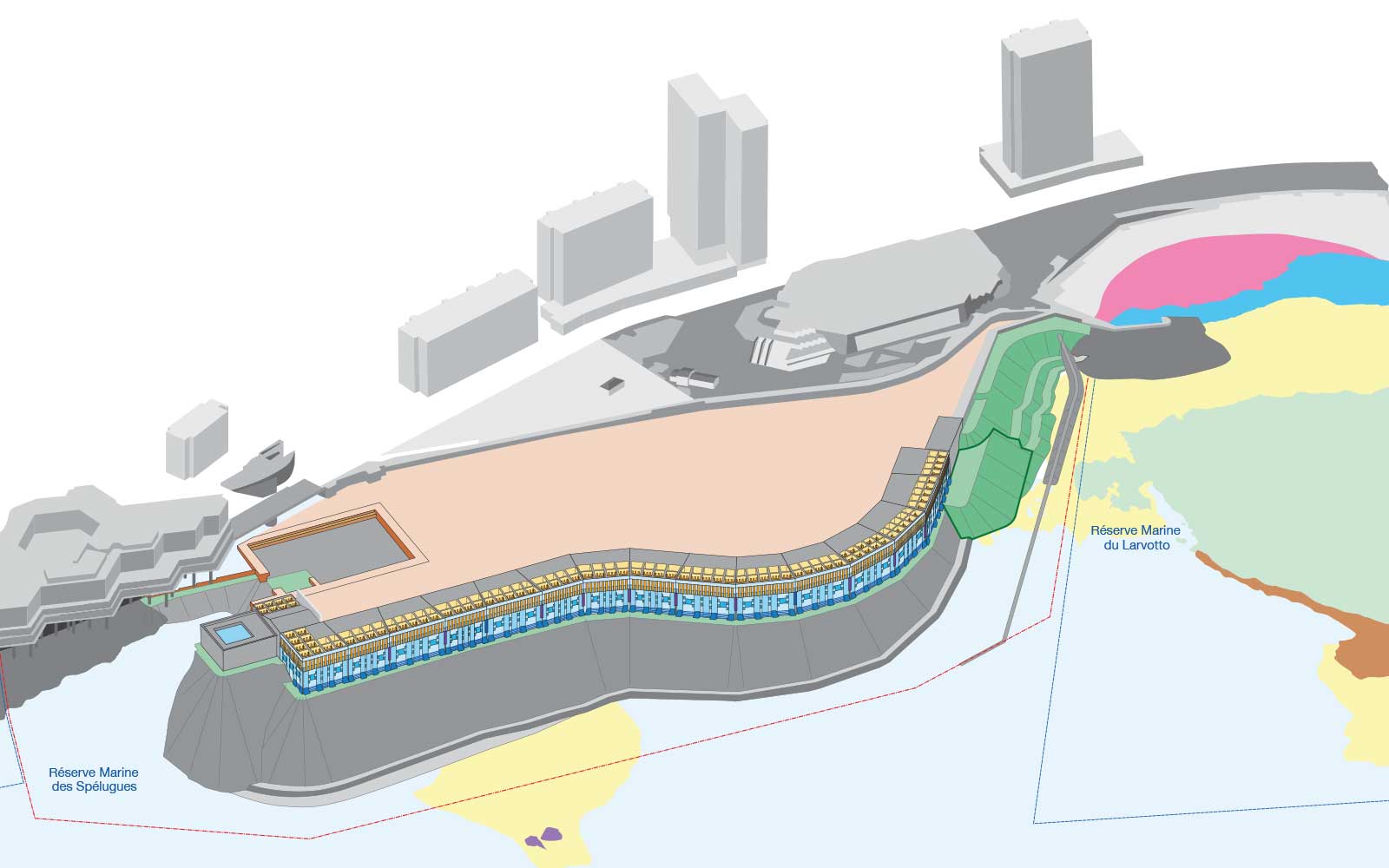 The implementation procedures required arbitrations on the size of the ships to be used for depositing the aggregate. Several options have been studied for different work rates. This is important because the entire balance of the project, including on an economic level, depends, among other things, on the pace of implementation. For the Principality, the implementation of this programme is an important issue on many levels. There is therefore a strong ambition regarding the conditions of execution.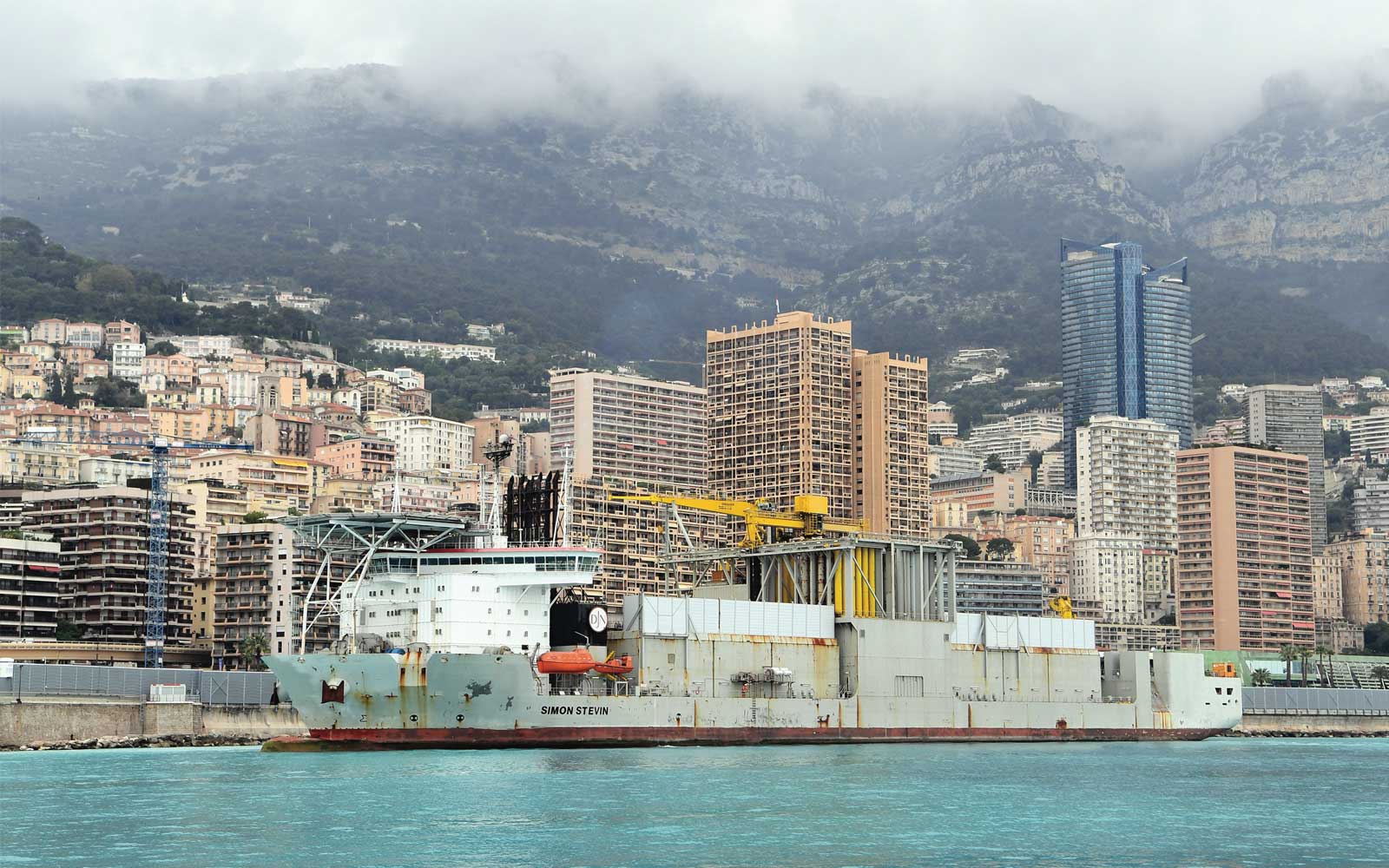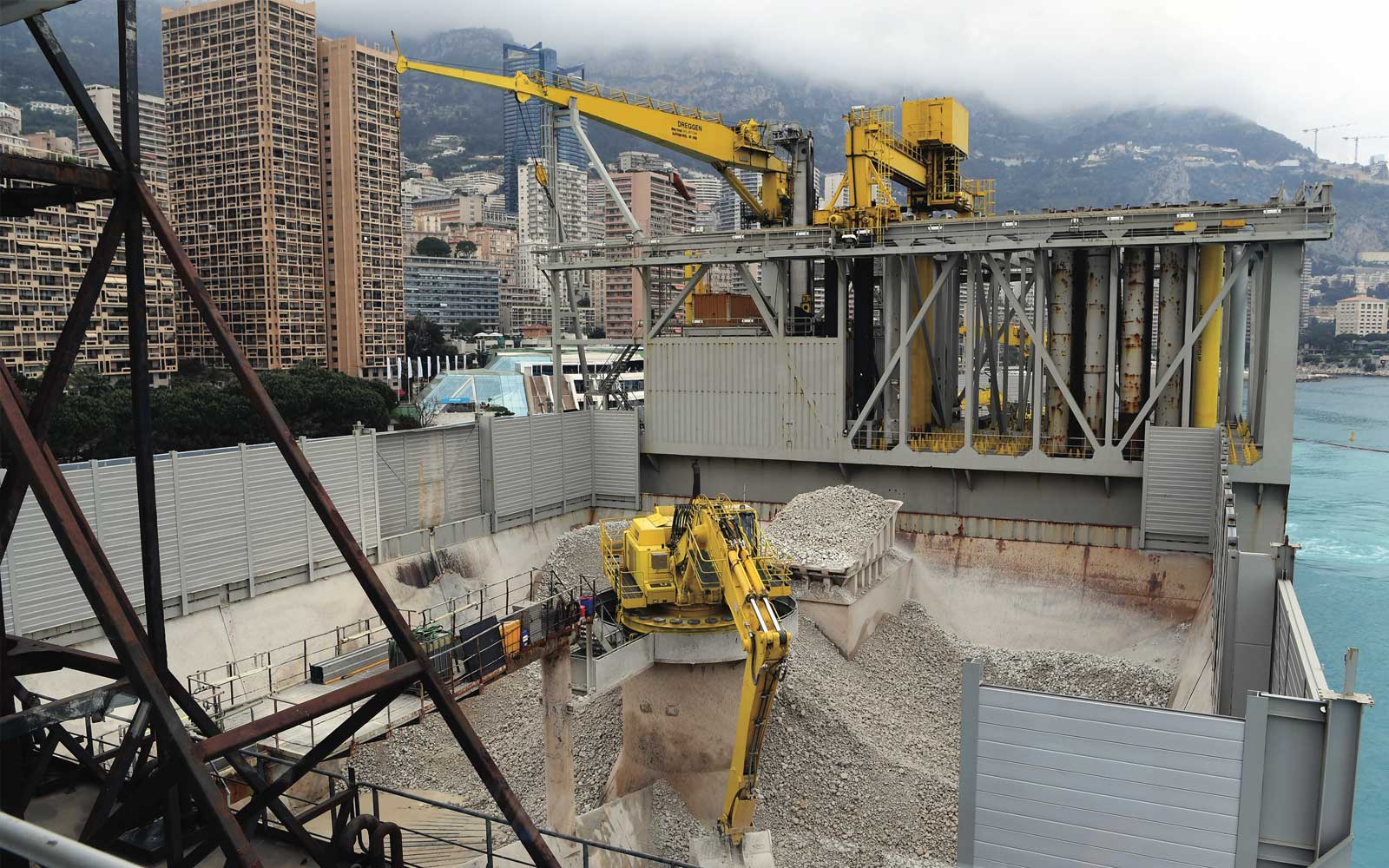 We will succeed. All together. Later, when we take stock of everything we have learned, it will allow us and others to go even further on other projects.
Christophe Hirsinger:
That's true. The Principality of Monaco, through the methods it has chosen to implement for this project, is a precursor to a trend that is emerging for the future.
We have already worked with partners who are concerned about environmental impact. But never on this scale and in such a thorough way. It's very interesting. Every day we learn new lessons.
It is like a school preparing us for the new construction methods of the future.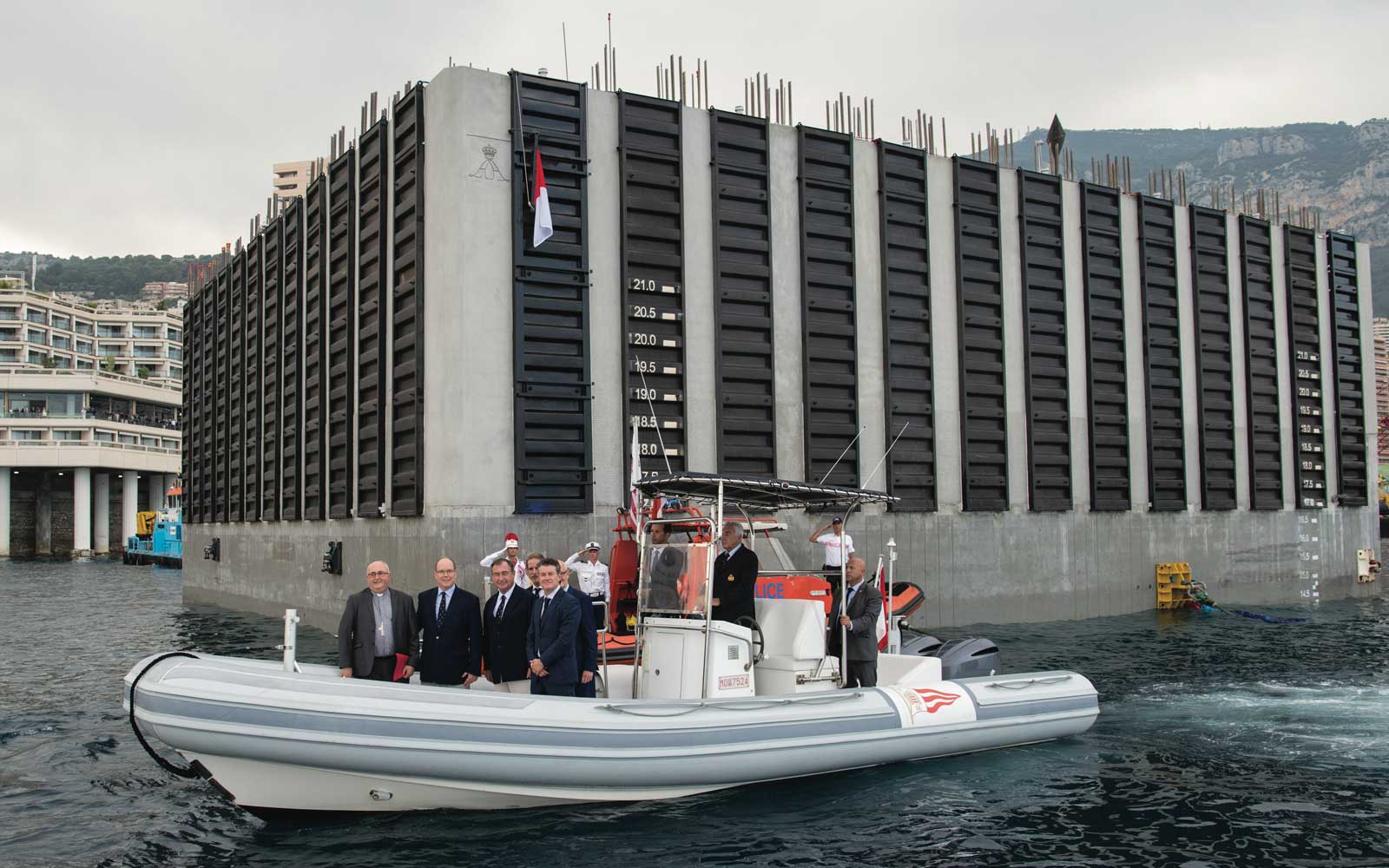 We are talking about standards, geometry, technical choices. But how do individuals participate in this project?
Jean-Luc Nguyen:
 The quality of human relations is another determining factor for this venture. I am very pleased, beyond the intrinsic technical and environmental complexity of the problems to be solved, to see a collective dynamic has been created. It was not planned, but it is particularly satisfying.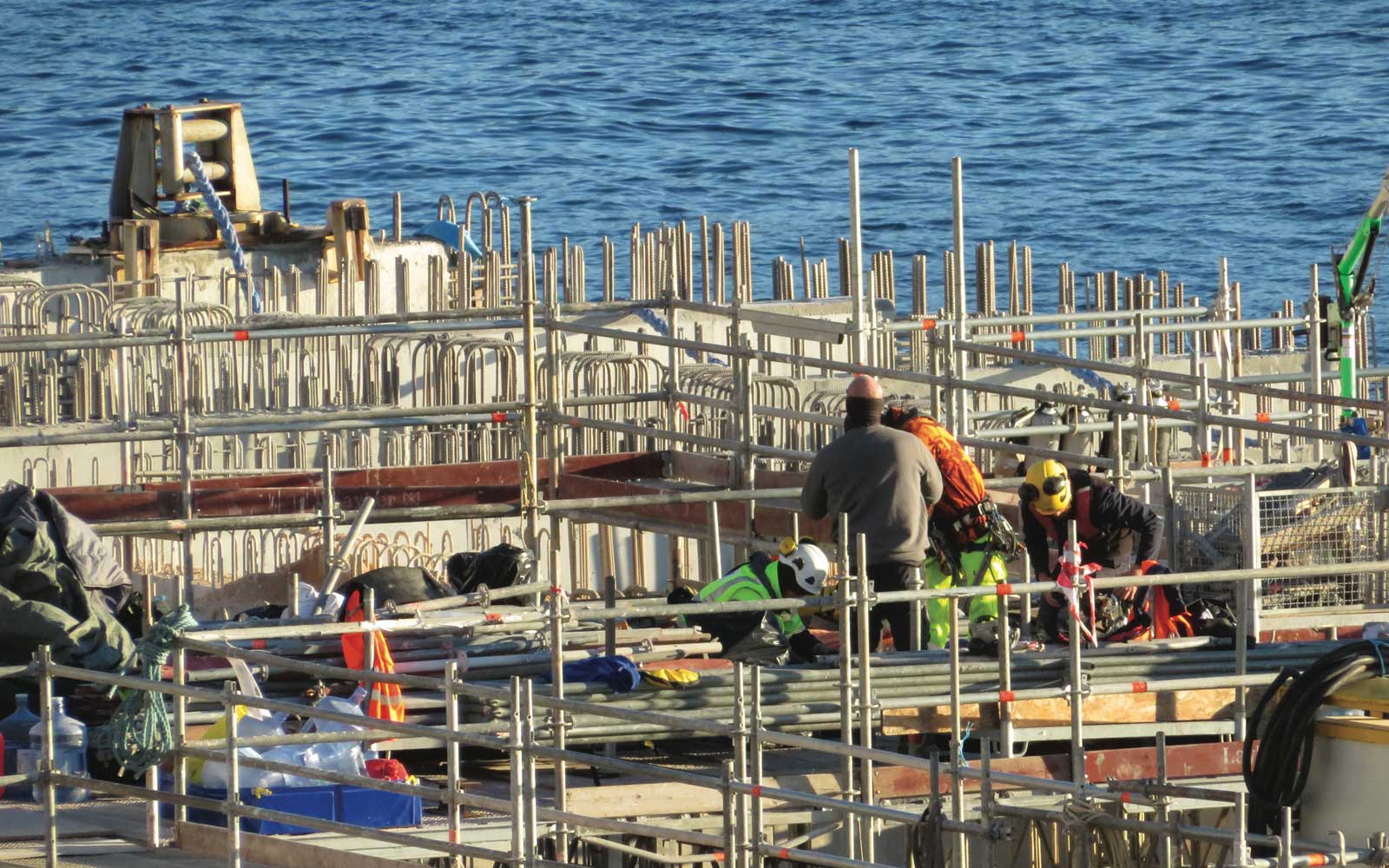 We operate on this project as we do in the Principality of Monaco.
It is a country on a human scale. The decision-making circuits are short. This is a pattern that we are reproducing. Everyone in their role strives to have connections and working methods that are as simple as possible. The word partnership takes on its full meaning here. We have contractual links that are very well 'framed', but in fact, we go beyond this simple contractual relationship between SAM l'Anse du Portier, Bouygues TP MC and the State (see the general organisation of the project at the end of this document).
Christophe Hirsinger:
I want to build on what has just been said but without trying to paint a perfect picture.
In this type of programme, the notion of partnership is fundamental.
Contractual relationships are also a guarantee of success for the relationship.
Above all, there is kindness and mutual understanding from all parties. The role of everyone, whether a licensor, the customer or the builder is clearly defined and well understood, in order to achieve common objectives. They were set and shared very clearly from the beginning. Everyone is doing their part to achieve these objectives. The decision-making circuits are short, the arbitrations are handled quickly, as Jean-Luc said, and the organisation is simple. This allows the program to be carried out successfully. It is true that until the arrival of the caissons the work done was not visible, but there were still many operations carried out.
While the 2007 project saved time, since 2013, between the call for tenders, the implementation of the Treaty and the start of the project, the speed of execution is a case in point. For a project of this size, it's really very fast.
Elsewhere, with a project of similar impact and with another organisation, I am sure that the time to get started would have been much longer.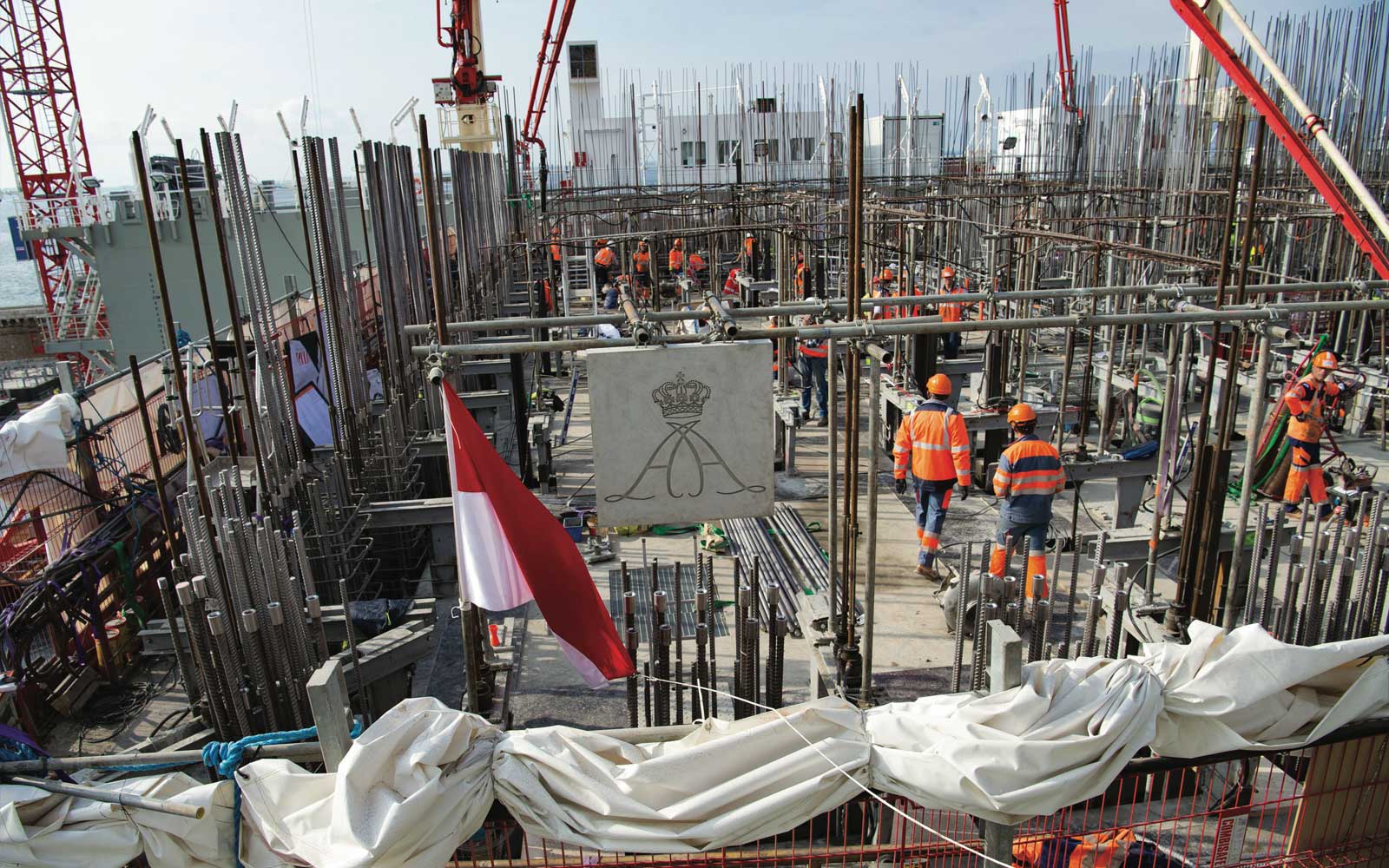 Jean-Luc Nguyen:
 Here again, without being naive, the essential factors are the quality and professionalism of the teams. We must remain modest and stay on course, but this reality makes it possible to avoid approximations: the decisions to be made are identified quickly, and we go directly to the heart of the issues. Of course, we can encounter a problem, but we solve it very quickly. We go beyond the 'why' phase to first find the solution. Then we come back to the nature of the problem, to understand and amend an operation that was not satisfactory. To say it as it is, something we often see on other projects, is that just a little imprecision and differing opinions between players can lead to points of blockage. This is clearly not the case here.
How would you describe the way this system works?
Christophe Hirsinger:
It is that of a community united around an objective.
Everyone has their role, responsibilities are clearly defined, which is important if a community is to function well.
What binds everyone is also a great pride. I see this with my teams. It is a source of pride to build this structure and to be here in Monaco. Everyone recognises themselves personally in the image that the Principality conveys. This has a huge impact on the dynamics of the project, I am convinced.
Jean-Luc Nguyen:
The Principality is a special place, without equivalent in the world as it is today. This country has an influence that goes beyond its size on an immeasurable scale. Carrying out an emblematic project for the Principality indeed has a particular effect on you and that is why there is a very strong sense of belonging. This is true for everyone, whether you participate in it from Paris, Marseille, the department of the Var, Nice or Italy.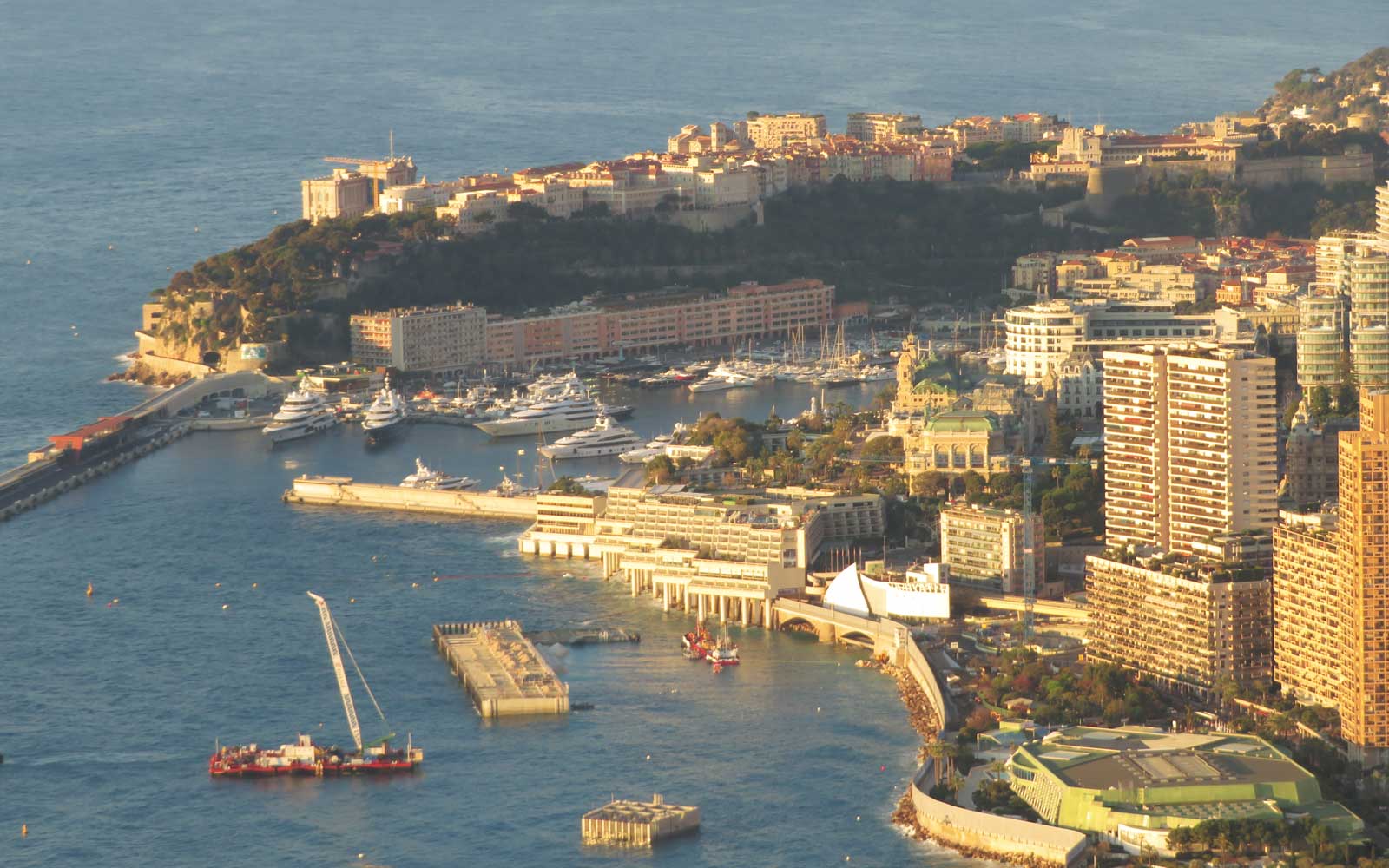 Even the words used are different: you don't just 'produce' materials for a backfill, you 'contribute' them to a project. A virtuous circle was started: the people who come to work on the project are proud, which attracts other skilled workers. They don't just come to build something. This is not just a professional step for them. I would say that this project is meaningful to those who participate in it.
I would add that the programme's speed of development is also a motivating factor. On a project that lasts three decades, people don't manage to project themselves that far into the future. But an extension of territory is rare and completing it within one decade is really not common. This creates strong support and motivation because it is extremely tangible.
Christophe Hirsinger:
Another fundamental element must be emphasised: this project is beautiful.
There are many spectacular and very useful infrastructure constructions in the world but with questionable aesthetics. Here, the project itself is magnificent. And it is enhanced by the very place in which it is, the Principality. And because it is Monaco, it makes the imagination of the employees work even harder.
This is particularly important and plays a significant role in gaining support for the project.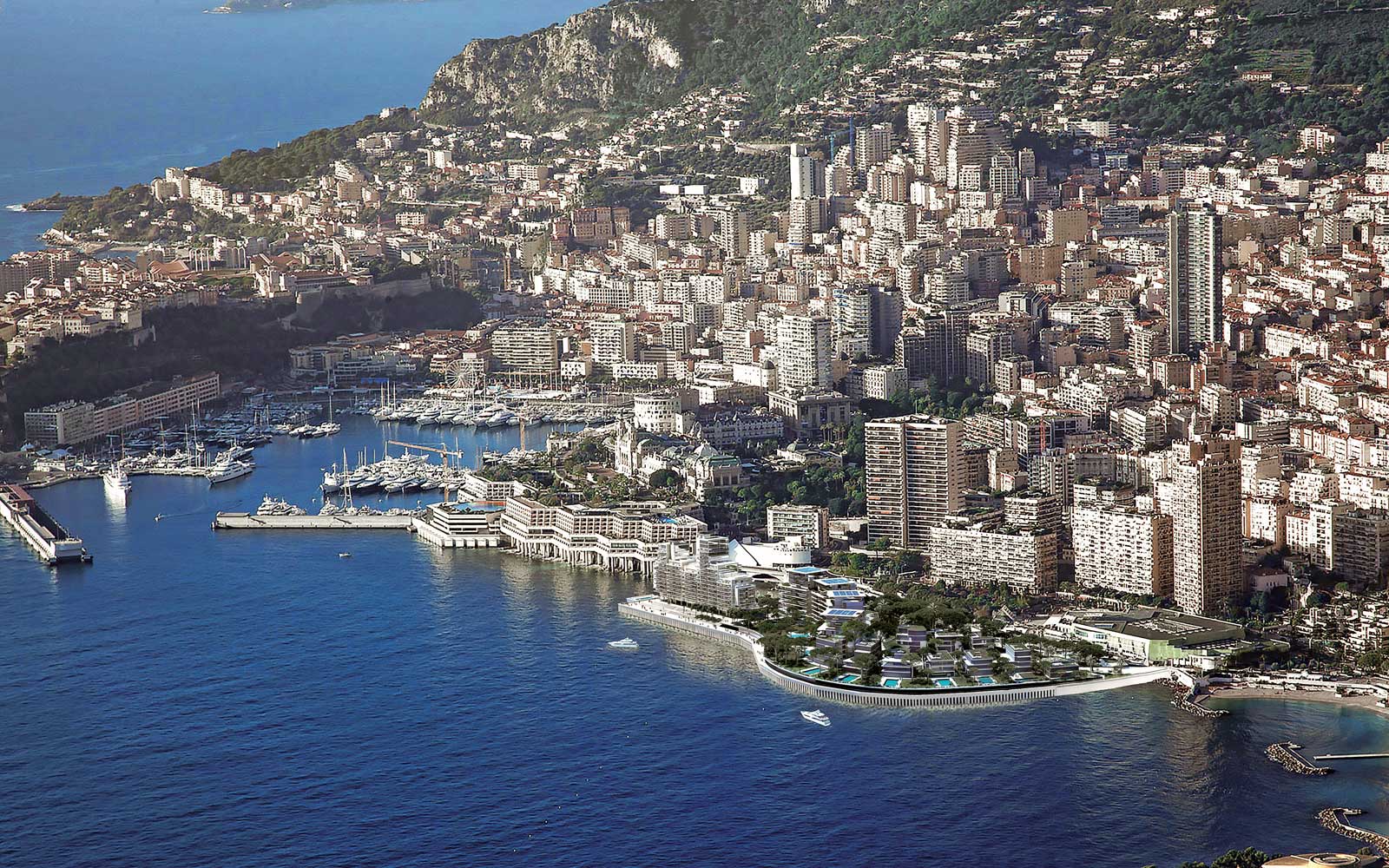 What will happen to the 'community' after the end of the project?
Christophe Hirsinger:
 As they say, all good things come to an end.
Each and every one of us will be proud to have taken part in the offshore extension project and will keep it as an important moment in our lives. In the future, we will contribute to other interesting projects, which will be completely different.
But for all of us, this project will remain a once in a lifetime experience. The act of building is a strong creative act that pushes teams to take ownership of the project, to make it 'their child'. We will have participated in its development and growth, and then the time will come when it will live its own life.
Jean-Luc Nguyen:
 There will certainly be a strong sense of belonging within this community. But it will come especially after the project is completed. This is the case with emblematic projects, where a human community, very active for a few years while attaining an objective, dissolves after it has been completed. Everyone then moves on to other horizons, but bonds have been created by the construction. This is when the sense of belonging is strong.
1. The backfill is 500 metres long. Its base rests at a depth of -50 meters and it rises to 30 meters. It took 1.5 million tonnes of natural aggregate to produce it, after removing 600,000 m3 of sediment unfit for construction.
2. It is not uncommon to find up to 6 teams, barges and ships operating simultaneously in small areas, not to mention the daily diving activities. These machines have lengths ranging from 5 metres to more than 200 metres. A maritime coordination cell manages all movements on the water.